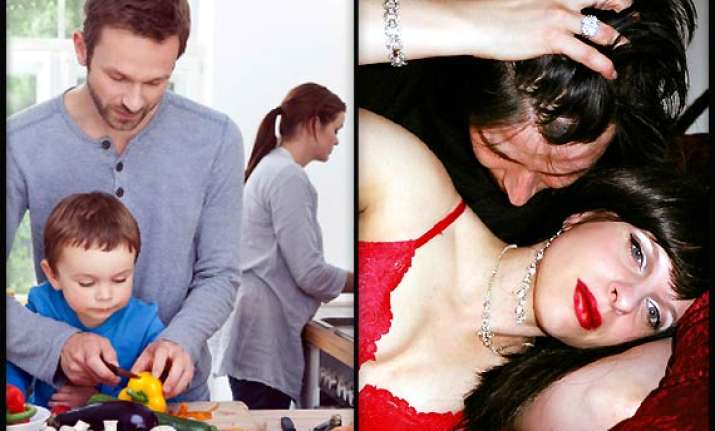 New York:: All is fine in an 'equal marriage' where you cook, clean the house or do the laundry to help your spouse finish her official assignment but has this left you sexually deprived?
According to a study, there is a connection between the types of chores the men do and the frequency of sex.
"When men did more masculine types of chores, things like taking out the trash or fixing the car as opposed to doing only feminine chores, those couples had sex more frequently than the couples in which the men did the more feminine chores," psychotherapist Lori Gottlieb was quoted as saying.
If you share the chores with your spouse, the two of you have a 'peer marriage', an egalitarian partnership.
Write a comment