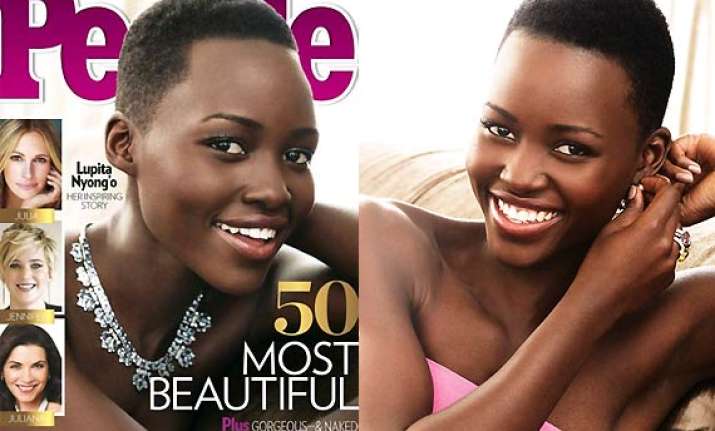 Oscar winning actress Lupita Nyong'o has been named People magazine's "Most Beautiful" woman.
The 31-year-old, who won an Oscar for her role as the slave Patsey in Steve McQueen's "12 Years a Slave", recently landed a contract with Lancome Paris, reports showbizspy.com.
Image from: People magazine
"It was exciting and just a major, major compliment. I was happy for all the girls who would see me on (it) and feel a little more seen," she said.
Nyong'o first equated beauty with what she saw on television.
"Light skin and long, flowing, straight hair," she says. "Subconsciously you start to appreciate those things more than what you possess."
Nyong'o dyed her hair every colour - except blonde - when she was a teen.
"It was very strange and very cold!" she says, laughing. "It was scary but I like to dare myself."
Now she says the best compliments are "when I have been called beautiful with not one drop of makeup on," she adds.
"And also before I comb my hair or put on a pretty dress. Happiness is the most important thing."