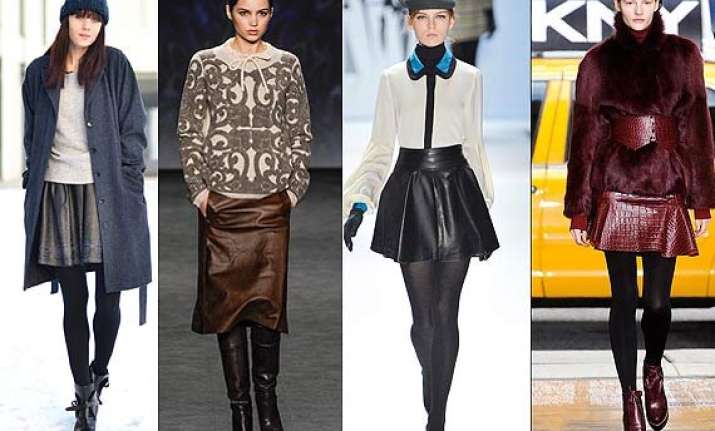 London: Leather can be counted as one of the best investments in your winter wardrobe, and a skirt in the material would be just right for the 'oomph' factor.
Leather is 'in' this season and a leather skirt, as shown by singer-actress Hilary Duff at one of the red carpet events recently, is a chic way of wearing it.
Choose a simple black, that you know will go with everything, or try mixing it with an autumn shade like berry or chocolate, reports femalefirst.co.uk.
Whether you choose pencil, A-line, skater or straight -- a leather skirt is going to work for you this season. Mix different textures and pair it with a fluffy jumper, or a silk shirt for a sexy look.
A leather skirt will add an edge to any look so how will you wear yours?