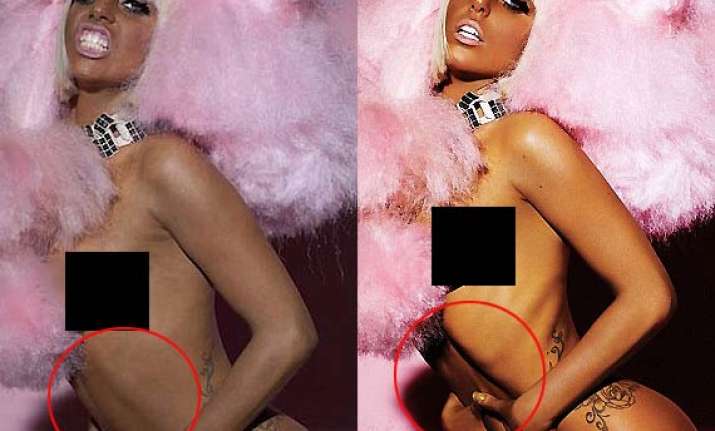 While she kept us intrigued by her stunning cover pics on big magazine brands, the diva tried every possible way to look gorgeous even if it included cheating her fans!
Recently some of leaked Lady Gaga's versace campaign pics revealed how the 'Born This Way' monster mother was photoshopped to look regal beauty but it turns out that it wasn't the first time the world got fooled.
In a new disclosure, a 2009 magazine's leaked images shows how Lady Gaga was made to look slimmer and how her breasts were airbrushed to look perkier.
This new image shows, Lady Gaga donning a pink lion's mane and a tail used as a prop to hide away her modesty. The image is airbrushed in such a way that her breasts appear to be slimmer and pushed up.
Even her mid-section was re-touched in such a way that it puts on display a rather dangerously protruding rib cage.
Check out her earlier photoshopped pics from Versace campaign...