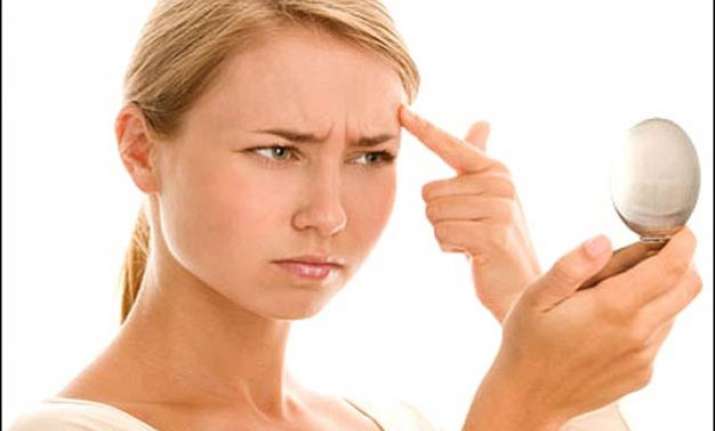 Sit up! Your wrinkles might just be warning you of something!
 
Our body communicates with us in many ways - certain marks barely grab our attention, while moles and pimples get us all worried about our health!
 
Similar to how some of us try to decode the palm lines to know about one's future - even the facial lines & wrinkles make sense of some great deal of facts about health, physical and mental facts of an individual.
 
Ayurveda has played a vital role in unveiling the true meaning behind them all, let's find out and analyze some of them here:
 
1. Horizontal lines on the forehead are often touted as the worry lines, these in fact point to the excessive liquid, sugar or fat intake.
 
2. Right vertical lines between the eyebrows, speaks of a weak liver.
 
3. Left vertical lines between the eye are the signs of a weak pancreas, gallbladder.
 
4. The horizontal groove on top of the nose indicates the person is easily prone to the allergy.
 
5. Small lines beside the eyes indicate weak eyesight and liver.
 
6. Dark circle indicate improper blood circulation and weak kidney.
 
7. The tender area between cheeks is a sign of an improper working of digestive system.
 
8. The heart problems are seen in the form of a red nose.
 
9. Deep vertical lines on the side of the mouth indicate a poor reproductive system.
 
10. Clearly seen laughter lines suggests diabetes and stomach problem.
 
11. Vertical lines on the upper lip are result of smoking.
 
12. Various marks on the lips are implications of poor blood circulation.
 
13. Double chin is the sign of obesity which is a blot on the beauty.
 
14. Ring or round on the iris shows high cholesterol.
 
15. Deep grooves on chin are signs of anger and frustration.