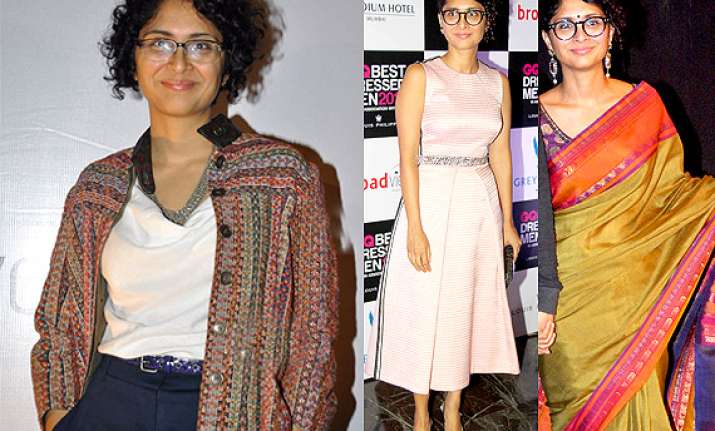 New Delhi: Kiran Rao, the better half of Bollywood superstar Aamir Khan needs no introduction.
Her sense of style is unique and different from the rest. She dress casually and go the traditional or fusion way quite often. 
Kiran loves going casual and layering her clothes in different styles. Spectacles and curly hair are her style statement. 
We love the way Kiran puts all her clothes and accessories them together. She must have very interesting pieces in her wardrobe. You can see a perfect amalgamation of class and style whenever she makes any public appearances.
"I think fashion should be unique for every person as it provides people an opportunity to show their personality", these words from Kiran truely reflect her way of dressing.
 There is no second thought that Kiran has disappointed fashion police in past with her weird style but in all her recent public appearances, she has spilled the magic with her intriguing looks.
Being a wife of Bollywood's one of the most famous personality, Kiran has her own distinctive personality.
 Kiran Rao's eclectic style has been well accepted. From Sabyasachi to Savio Jon to Traun Tahiliani, Kiran Rao has flaunted all the big names and designers. 
Take a look at Kiran's ecstatic style evolution...