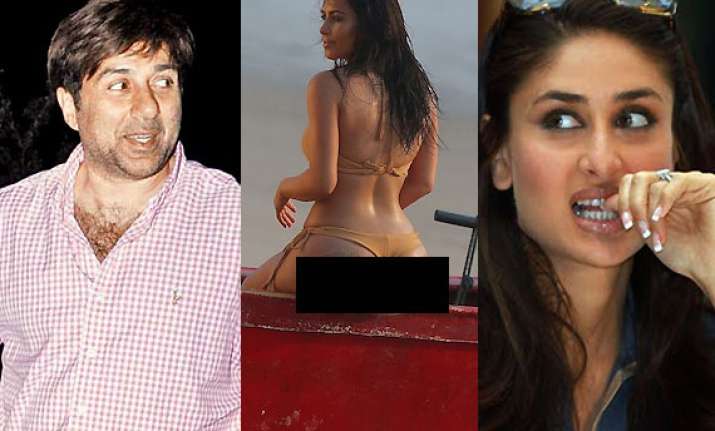 Kim Kardashian's special room for butt enhancing, Victoria Beckham's special bird poop facial, Kareena Kapoor's obsession with fake nails etc, the list is too long.
Be it Bollywood or Hollywood, celebrities all around have adapted to some of most weird grooming habits which may have become nuisance to their close pals.
Recently, a source close to Hollywood socialite Kim Kardashian revealed that the KUWTK star is getting herself made a special room dedicated to her assets enhancing i.e. butts.
Like Kim, may of our Bollywood divas too have freak habits which have never been brought out in open, like Sushmita Sen's obsession with her open air bathroom. Reportedly, former Miss Universe loves to take a bath under open sky and therefore got herself an top-open bathroom built on the terrace of her home.
Take a look at some of our celebs weird lifestyle habits: