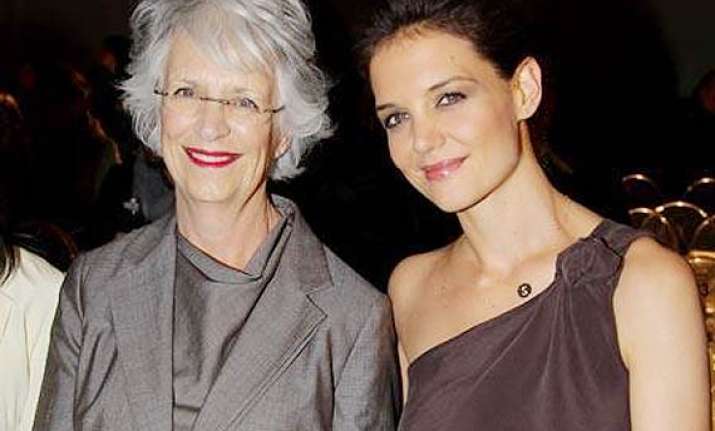 Los Angeles: Actress Katie Holmes works with the best make-up artists in the world, but prefers advice from her mother Kathleen.
The actress said that from a young age she was taught that natural beauty and light make-up are best. She now tries to incorporate her mother's minimalist ethos into her work with cosmetic brand Bobbi Brown, reports femalefirst.co.uk.
Holmes told ELLE magazine: "My mother, Kathleen, is a decorator. She's always told me that looking natural is the most beautiful. Make-up should make us refine our beauty. The creative side of the job is really fun and I discovered that the responsibilities that go hand-in-hand with it could also be fascinating."
Holmes has just been replaced by Kate Upton as Bobbi Brown's celebrity spokesmodel.
The actress is constantly papped on the street in low-key looks and says that she doesn't care about what people think of her.
She added: "Even though I'm in an industry where what people think of you has a huge importance, I've stopped worrying about it. The only thing that matters to me is feeling good. And living life with serenity."
The actress earlier confessed that her seven-year-old daughter Suri Cruise shows interest in make-up and said that she has been trying to pass on her 'less is more' mantra to her own offspring.
Adding to that, the 35-year-old said: "My daughter Suri loves make-up. Usually I can't find my make-up when her friends come over. I tell her to be subtle with it. You can always put more on. Start with one product. You wouldn't wear all your jewellery at once."