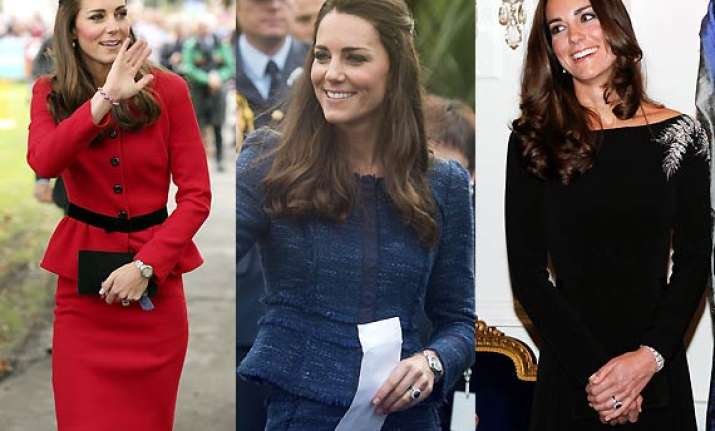 She might have packed up and left off for Australia but the young royal made every possible effort to strike up an impressive persona while her stay in New Zealand.
Britain's royal couple Duke of Cambridge, Prince William and Duchess of Cambridge, Kate Middleton along with their son prince George is currently on a three week tour to Australia-New Zealand.
Ever since they stepped out from the flight the global attention was struck at their demeanor, while some were busy posting out their day-to-day itinerary, others were in awe of prince George.
Though presence of baby George took away most of the attention from the royal couple, but we couldn't ignore Duchess of Cambridge, Kate's styling effort.
Be it posing with school children or paying homage to martyrs, Kate had an outfit for every appearance.
Let's take a look at Kate Middleton's wardrobe for New Zealand
: