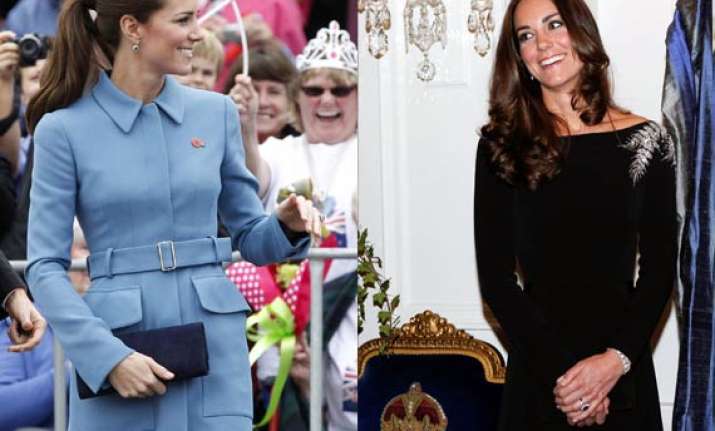 With Prince George taking away the global attention from his parents, Duke and Duchess of Cambridge seem to have been trying hard to win over.
Kate is carrying an entourage to keep a check on her style throughout her stay in Australia-New Zealand, a nanny for baby George, a personal hair dresser, and a stylist.
On the first and second day of their tour, Kate tried to pull out some stunning attires but failed to impress, failing in comparison to her son's adorable baby antics during his first public appearance and interaction.