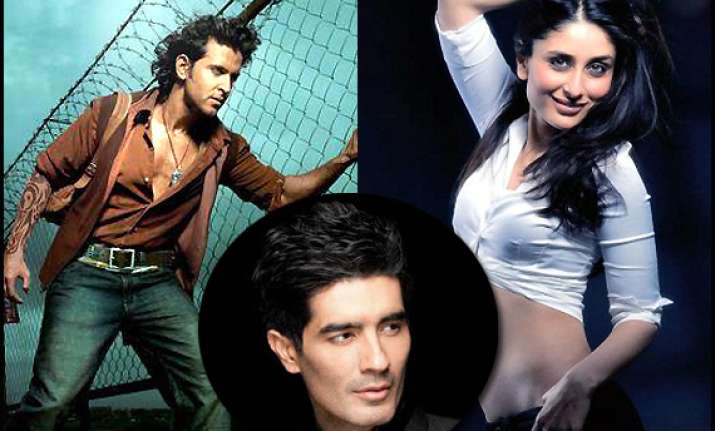 Mumbai: Fashion designer Manish Malhotra is set to design costumes for actors Kareena Kapoor and Hrithik Roshan in Karan Malhotra's period drama "Shuddhi".
"Manish Malhotra is designing the costumes of Hrithik and Kareena for 'Shuddhi'. Since it's a period drama a lot of detailing will be done in terms of costumes," Karan Malhotra told IANS.
The film is apparently set in period of 1920s and 1960s and the director says a lot of research work is going on.