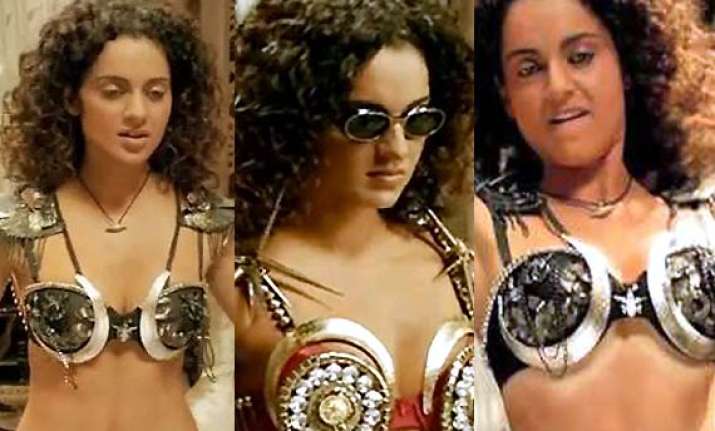 Kangana Ranaut who'll be turning lady dabangg in her next 'Revolver Rani' has gone a step ahead to personify her character.
But this time you won't see her in high end street fashion or donning designer labels.
Kangana Ranaut who is on a spree to shock her fans with amazing performances so far has gone ahead and this time she'll be turning heads with her unique attires in Revolver Rani.
For the movie, Kangana has chose to mix-n-match her attire giving her typical tomboy finish.
She has already raged a storm when it comes to portraying real life inspired fashion, whether it was in 'Tanu Weds Manu' or recently released 'Queen'.
In the trailers, you can see Kangana dancing wearing just spike studded metallic bra with embellishments.
For her role in Revolver Rani, Kangana chose a more masculine look by donning male jackets and pathani suits.
She is also seen wearing waistcoat.
Take a look at who all donned studded metallic bras in the past
....