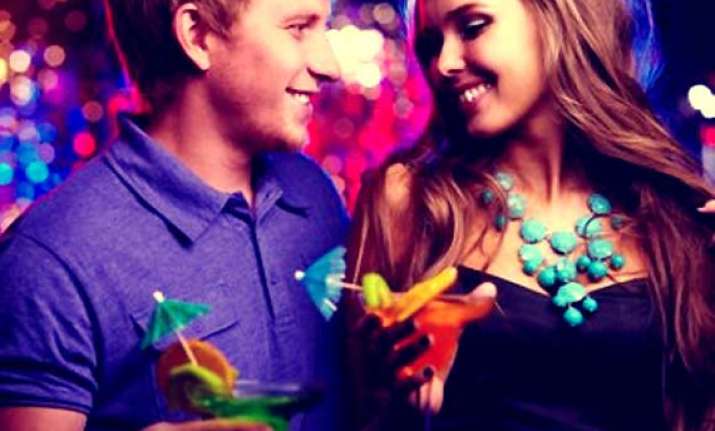 While reading this you might be just thinking about the guy/girl you really like or the one you have been eyeing for the past few days? No points for guessing, the answer is already a yes!
Hold on, have you given a thought whether the flames are burning the same way on the other side?
No human on this planet goes without noticing a guy/girl around them.
And to find answers for whether he/she is also into you, just have a quick look now to ensure what's in for you!
1. Have you noticed him/her giving a quick look to you often when he/she is with their set of friends?
If the answer is no, then probably the answer is in actually a Big NO!!
Hold on, if... yes i m coming to it, in case you caught him/her looking back to you then yup, its a positive sign. But still you can't be sure enough would you?
2. Oh so you also caught him/her leaning or positioning their bodies towards you! Hmmm…
Great going! As matter of fact scientific studies say, that a human only tends to lean towards a person he wants to get close to, but that's sooo Science and all!!!
Relax... just don't rush in so fast, breathe... Please, it's a just another sign you still have got be sure enough right?
Ok did he/she shifted their chair to be close to you (ever), or did they smiled when you shifted somewhere near them? Yes..?? Ok…Ok now you can say that yeah… He/she indeed wants to get to know you better!!
And once you both have mutually agreed (Please say, that you have not jumped into a conversation yet, Keep it to eye-contact as for know!) then it's a positive sign.
3. Did you have your Serendipity moment?
In case you have no idea what this is all about. I'll simplify, have you noticed several co-incidences of frequent appearances from each other.
Man!, co-incidences just happen once in a blue moon, so if you have had your share of bountiful numbers of con-incidences then its a clear sign that these are being intentionally made "So called Co-Incidences".
Please be polite! And now start returning favors it's high time or you'll soon loose their interest!!