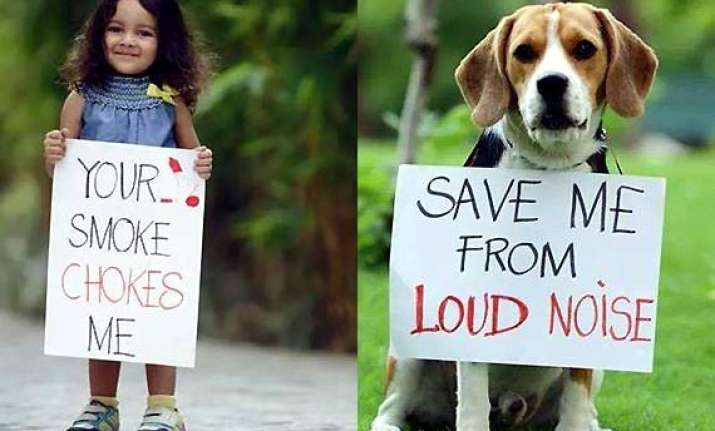 Every year, more then a dozen adverts & campaigners try their best to spread messages (Say No to Crackers!) across India right before Diwali.
But, many pay their least attention as they believe 'others' would do that and they won't need to worry!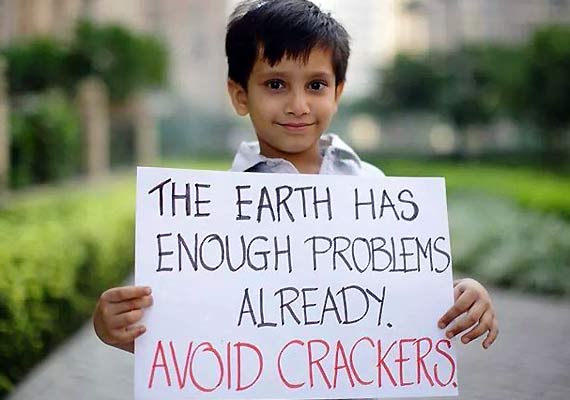 Regardless of the fact, that mostly kids, elderly & animals are often the ones bearing the brunt of the after-effects of the crackling festivities, some of us still refuse to avoid crackers.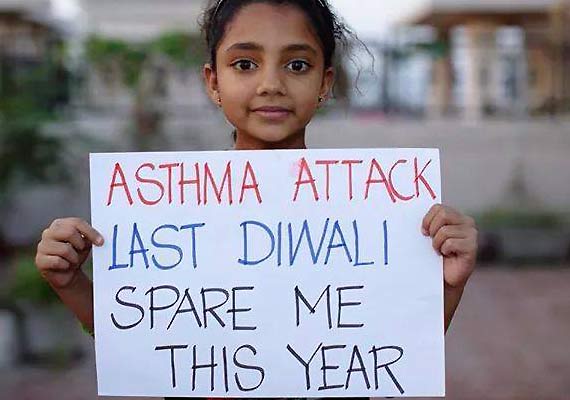 This 'Diwali', these li'l kids are trying to get your attention towards their messages and even a special buddy does the same, so will you oblige?
Here are some photos: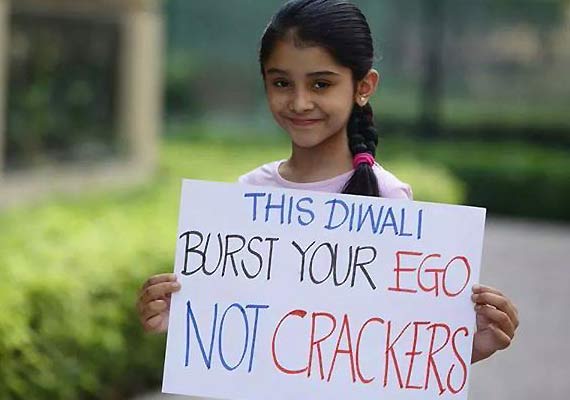 In this beautiful video message how they plan to celebrate Diwali with equal zest and fervour by decorating lights, Diyas, and Rangoli and also avoiding sweets within wasteful packing, usage of plastic as well as thermocol plates and above all the noise pollution.
Photo courtesy: Aadya Kaushik & Gurmeet Sapal