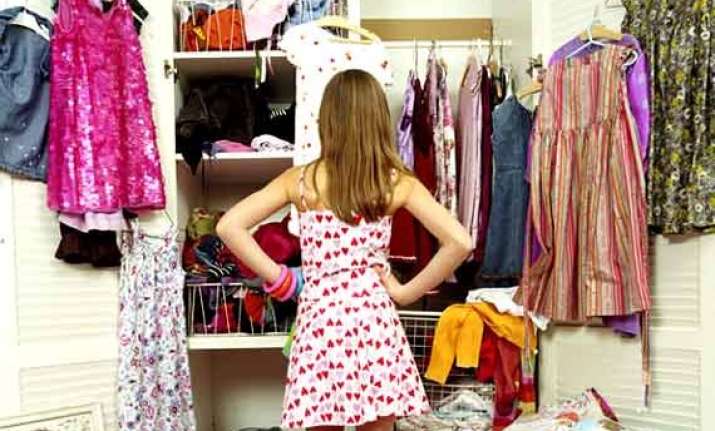 London: The onset of a new season can get people worried and stressed about making the right purchases for wardrobe updation, new research indicates.
 
As the season changes from hot to cold, men and women alike are already starting to worry about their attire, with two-thirds having planned their new seasonal wardrobe a month in advance, according to a survey conducted by e-commerce site QVC, reports femalefirst.co.uk.
 
Despite 63 percent of adults readily admitting they feel guilty over the cost of buying new apparel, three-quarters of the nation agrees to hit the shops as they attempt to clothe themselves for the onslaught of winter.
 
"I'm not surprised to see how stressful people find dressing in between seasons...Luckily at QVC we have something to suit all tastes, shapes and sizes… And weather conditions," said Nick Chalkley, head of fashion buying at QVC.
 
Furthermore, over a third admit to hiding the cost of their new purchases from the partner or loved ones, in particular those in the South East.
 
But money is not the only concern.
 
Concerns over finding outfits to suit their shape and wanting to be on trend are also on top of their mind, despite a third of shoppers admitting to being excited at the prospect of trying out new fashion trends, over one in 10 admitted of being apprehensive about what look to go for.
 
Not surprisingly, it's the youngsters who run after new clothes the most.
 
Youngsters, in the age group of 18 to 24 years old, update their wardrobes more than any other age group, opting to buy new outfits every two weeks.