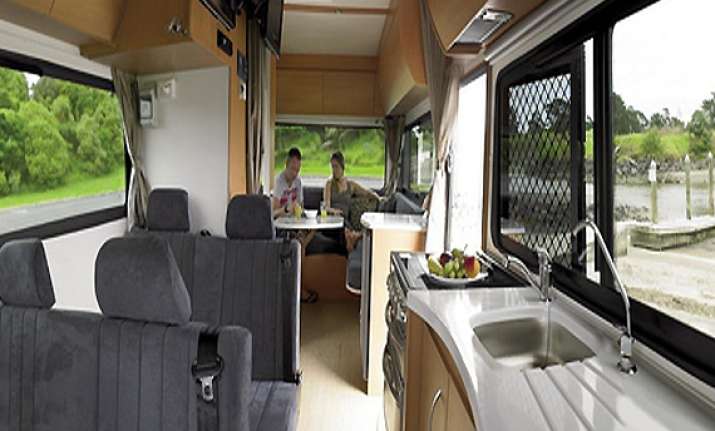 Chandigarh: Miss the comfort of a personal bed, having a shower or cooking while on the move? For the price of a high-end luxury car, all this could be yours: A Punjab-based automobile fabricator has launched what is called a motorhome - a super-luxury caravan.
Built on a Fiat Ducato chassis imported from Italy, the motorhome is equipped with a lounge, a tiny kitchen, refrigerator, a toilet and separate shower and a luxury bedroom to provide the personalised comfort of home and office for people even when travelling.
Automobile fabricator company JCBL, which is based out of Derabassi in Punjab, 20 km from here, has brought the motorhomes to the country in collaboration with PLA (Pier Luigi Alinari), a leading manufacturer of caravans and campers in Italy.