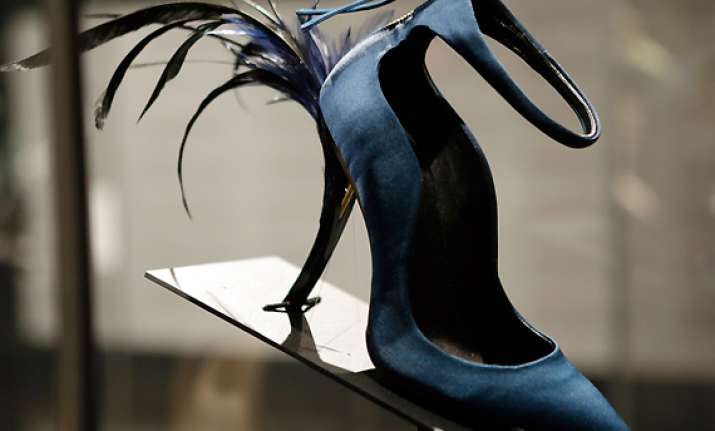 New York: Shoes are having a 21st century moment as they've pushed from mere accessory to the center of the fashion stage.
Sexuality, social status, fashion IQ: The reasons for our shoe obsession are many, but one thing's for sure: more, and more avant-garde, designers are taking on the feet.
"There has been a big emphasis on high designer shoes in the past 10 to 12 years, so more women are certainly willing to spend more money on high-end shoes, but there's also been a real focus on shoes as art pieces," said Colleen Hill, assistant curator of accessories for The Museum at the Fashion Institute of Technology.
The museum went directly to the source — a Who's Who of shoe designers and some high-profile collectors — for "Shoe Obsession," an exhibition that runs through April 13.
Outlandish beer heiress Daphne Guinness lent some of her favorites. So did jewelry designer Lynn Ban, who owns roughly 800 pairs and says, "I've worn them all, at least once."