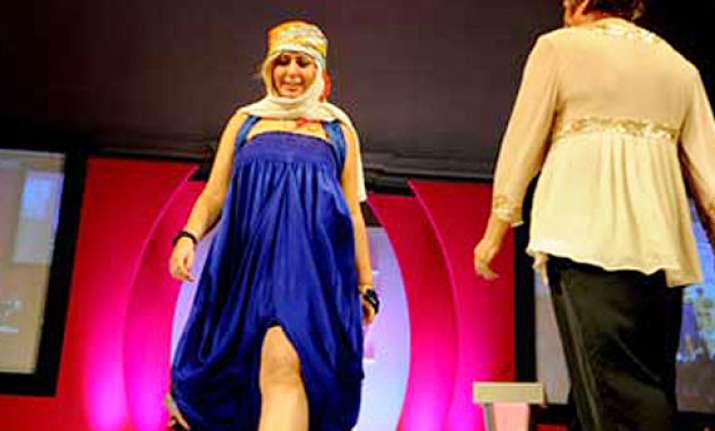 New Delhi: A set of brave cancer survivors will set the ramp at a fashion show, Festival of Hope, on fire by doing the catwalk besides professional models and celebrities.
Conceptualized by entrepreneur Shalini Vig Wadhwa in 2011, the fund-raising event, being organised in association with Cancer Society of India (CSI), will be held in Gurgaon Saturday. 
The idea behind the concept is to celebrate the courage and spirit of cancer survivors. Also, the collected funds will contribute to the research and development teams of CSI. 
"It's been a wonderful three years' journey and I'm extremely pleased and satisfied with the outcome. We have successfully achieved to create cancer awareness in most of Delhi and NCR via Festival of Hope," Wadhwa said in a statement. 
"Every year we touch more than a thousand families who come together to celebrate the spirit of cancer survivors. They also learn to be alert for any early symptoms and are aware of various treatments available to cure cancer," she added. 
Some participating designers for the event include Annaikka by Kanika Saluja, Pawan Sachdevaa, Ritu Pande, Nimirta by Nimirta Lalwani, Pernia Qureshi, Farheen Prabhakar, Varija Bajaj and Chhaya Mehrotra. 
"It is a brilliant effort to create awareness for cancer through Festival of Hope and I am only proud to be a part of such noble cause," said Bajaj. 
The fashion show will be choreographed by Bollywood fashion director and choreographer Kaushik Ghosh. He will groom all the participants for the event with help of wellness destination VLCC. 
Some celebrities who will take to the ramp along with the cancer survivors are cricketer Manoj Prabhakar, writer Alexandra Venus Bakshi, make-over expert Aashmeen Munjaal, actor- model and 1976 Miss India winner Naina Balsavar and author Ira Trivedi.