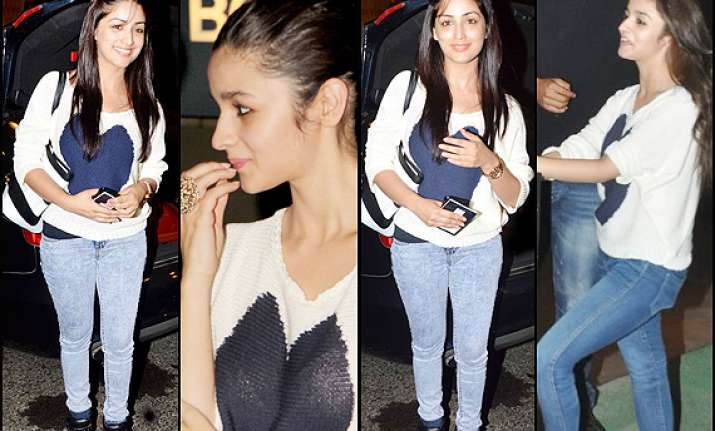 We have noticed many celebs copying the style and wardrobe of their contemporaries.
We do understand that sometimes, it becomes difficult for stars to keep a tab on their attires to avoid unwanted attention from the fashion police, but is wearing a same dress the solution?
Even though after trying too hard, these stylists end up dressing certain Bollywood stars in the same outfit twice or even copying other stars' attires.
In the first stance, we bring you the fashion blunder by none other than the new fashionista of Bollywood Alia Bhatt. Alia impressed us with her quirky fashion sense through out the promotion of her latest hit, '2 States' .
Recently, we saw actress Alia Bhatt attending the special screening of her movie '2 States' donning a semi-casual white sweater with denims and sandals.
Few days after Yami was spotted wearing the ditto white sweater. Yami styled herself for a long flight and kept the look casual with the white sweater along with denims. The attire was exactly the same what Alia wore.
As they say, you always look good in other's clothes. So we think these Bollywood beauties are following the same saying!