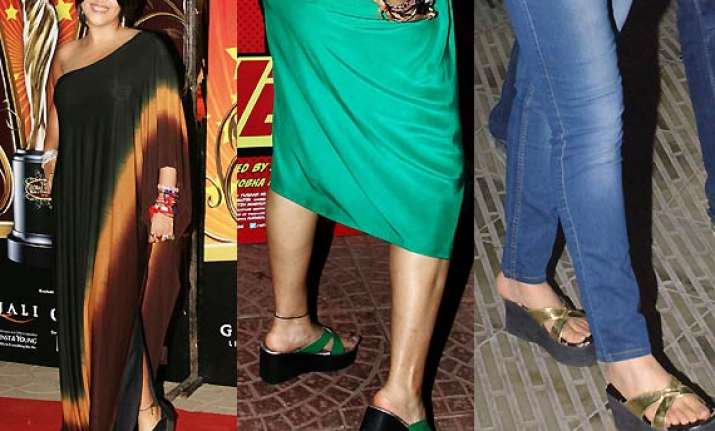 It looks like finally Ekta has decided give a new twist to her old black wedges. Instead to letting go of her footwear, she has instead bought over some accessories for them.
Recently at two bashes, Ekta Kapoor was caught wearing footwear matching to her attire, but with a close look we realized that the only new thing about hr footwear was those straps.
Ekta has decided to make the change one-step at a time and therefore for now she has started off well by changing the straps on her wedges.
At
Huma Qureshi
and Salim Saquib's bash, Ekta Kapoor was caught wearing golden straps on her footwear. She matched up her footwear with plain blue denims and a loose ash grey shirt.
While at the success bash of 'Main Tera Hero', we caught her flaunting off new green straps with élan. The straps were matching her green dress.
Hmmmmm! Ekta, trying to be smart? Fooling around people with changing straps won't make you a doorway to be a fashionista.