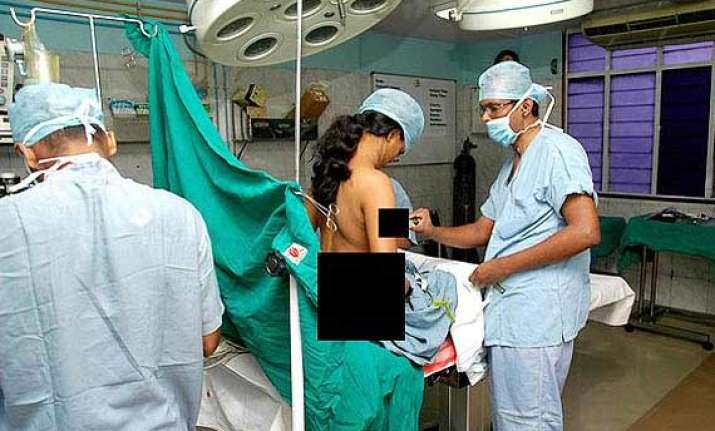 New Delhi: As the new lot of youngsters are stepping into the new zone of education and fun to experience a never felt before exposure, there are more and more expectations rising with each step.
Freshly out of school and then gearing up to face a whole novel world, such is the charisma of popularly called 'college life' that it actually transports the young ones into a sphere of full fun and energy. 
But with this enthusiasm come peer pressure, pressure of being accepted, pressure of being attractive and pressure of looking away from the rest. 
Spending most of the time exploring yourself in mirror, indulging in the quest of finding a 'new you,' searching for a best style that suits you; there are many thoughts that pause-play-rewind in your wit. 
And while the excitement and the energy to match up all the style meters force you to work hard for yourself, there are some who even go edgy and look for crucial options to get the desired perfect look. 
Gone are the days when we used to just hook for shopping, planning hippy frenzy or mining into a good new wardrobe in order to prep up to head to college. Physical betterment has taken more preference today. 
Apart from joining gymnasiums to shape up the body or visiting various beauty salons to get the perfect grooming done, the latest trend is to go for facial treatments and surgeries.
Though the genre is niche and there are mainly those elite set of students who try and achieve the perfect body features of their favourite stars, the trend is in a complete vogue amongst students of all age group. 
"Pain is enviable, but it is for a short while. And once you get something like this done, it surely boosts your self confidence," said Moushmi Chakraborty, student, BJMC, I.P. University. 
So much is the fad that even parents are supporting their kids to pursue a better physical personality before setting them free in the world of hustles and bustles.Hrithik Roshan, Aishwarya Rai Bachchan, and Kim Kardashian are a few hit faces amongst the youngsters.
Digging on the lines of what runs inside the newly built minds of the youth when they opt for such physical corrections, Dr. Sameer Malhotra, Director,  Mental Health  and Behavioural Sciences Max group of Hospitals says, "At times, low self esteem and body image disturbances can be associated with such behaviours. A careful assessment of one's mind & health prior taking up such surgeries can help in taking rational decisions." 
A new periphery, a new kick line and a new run over behind the dreams to set tomorrow, youth today surely knows what they exactly want and how they can go about it; but following the trend blindly or even setting a hey wire trend is something that should remain untouched. 
Be yourself, be new and be trendy with your own indifferent persona, no one but you can rock the world by being yourself!