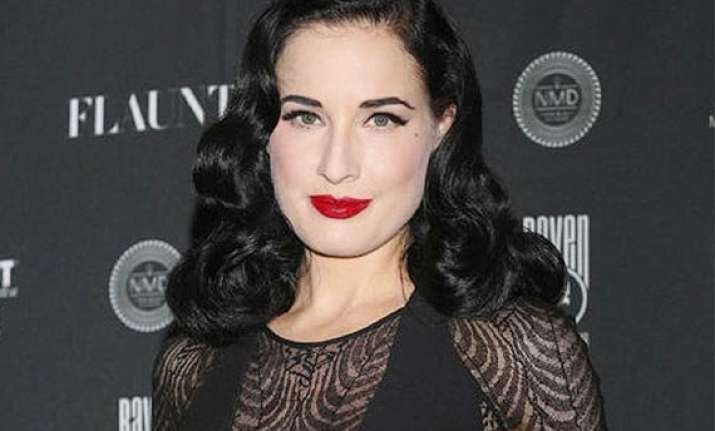 Los Angeles: Actress-designer Dita Von Teese says that she hates visiting hair salons and prefers to use a drugstore box dye instead.
The 42-year-old has revealed that she colours her black locks using an at-home box dye because she hates visiting the hair dressers for touch ups.
"I can't stand having my hair done in a salon - I like to dye it myself. You can do pretty much any beauty look as well as a professional if you devote the time to learning how. I use Garnier Nutrisse in a blue-black shade," femalefirst.co.uk quoted Von Teese as saying.
"My hair was originally blonde. In the early 1990s I dyed it red, burgundy and finally black. My boyfriend at the time got a little upset, but I felt people listened to me more," she added.