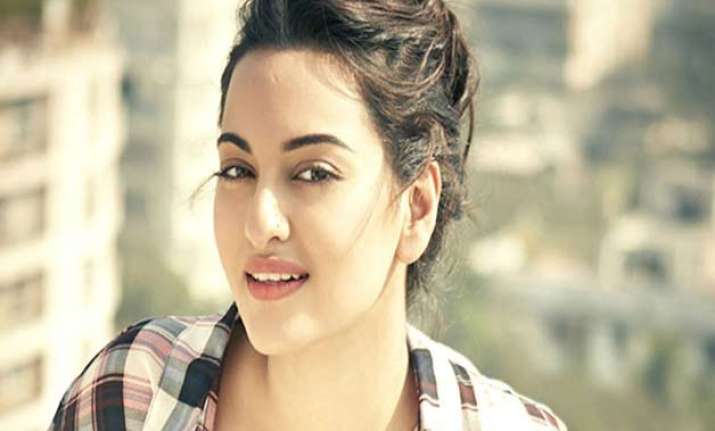 Though Sonakshi Sinha has always looked hot and pretty, this one picture of hers has bowled us over.
The 'Dabangg' actress seems to be following a strict regimen to stay in shape. These days, she is also being given a thumbs up by the fashion police.
Currently, the Junior Sinha is geared up for her upcoming flick 'Akira' in which she'll be seen playing a lead role along with Konkona Sen Sharma and Anurag Kashyap.
An active celebrity on social platforms, Sonakshi uploaded the below picture of hers only "to say HI" to her fans. More than the greeting, the picture turned out to be a tempting treat to her fans.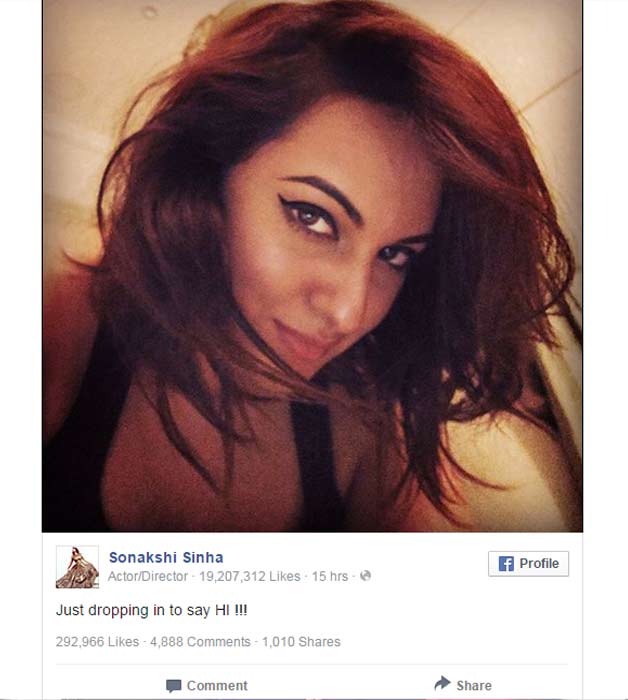 Dressed in a black tube tank, she is gazing seductively in the camera lens. Her beautifully lined up eyes are adding to her expressions. The selfie uploaded on Facebook, shows only her face close-up with a comment "Just dropping in to say HI !!!" (sic)
Indeed, it made numerous fans swoon over her seductive greeting and the picture got lots of comments and shares.