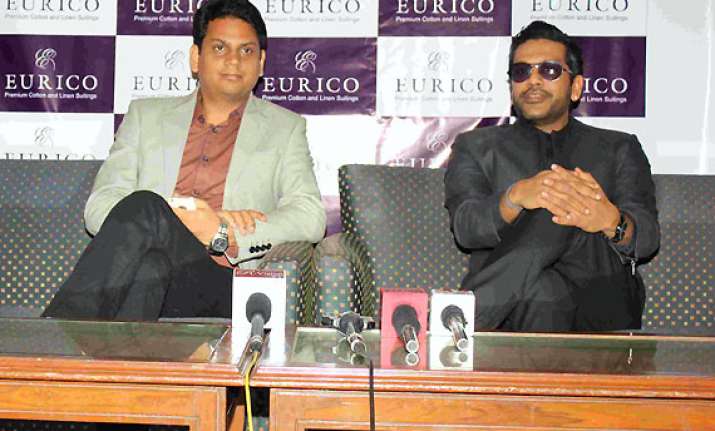 Mumbai: Eurico, one of the finest quality cotton brands, has roped in ace designer Rocky Star as their brand ambassador.
Feeling "honoured" to be associated with Eurico, Rocky said that he loves premium cotton and that "this association gives me great scope to display my creativity with cotton fabrics."
"It is really an exciting feeling as the aim is to offer the customer the best in cotton emphasising on style, class and sophistication," the designer said in a statement.
Eurico derives its name from European Cotton. The brand is known for its bold designs, vibrant colours and ultra-cool fabrics.
It aims to create a space for itself in the premium and luxury cotton segment and Shridhar Soni, CEO of the brand, feels happy that Rocky too shares the same thought.
"A pleasant perspective and a sensitive approach towards life and beauty are significantly reflected in Eurico. These values are also shared by Rocky Star, the new face of Eurico, who is a young, talented designer and a phenomenal game-changer in his own right," said Soni.