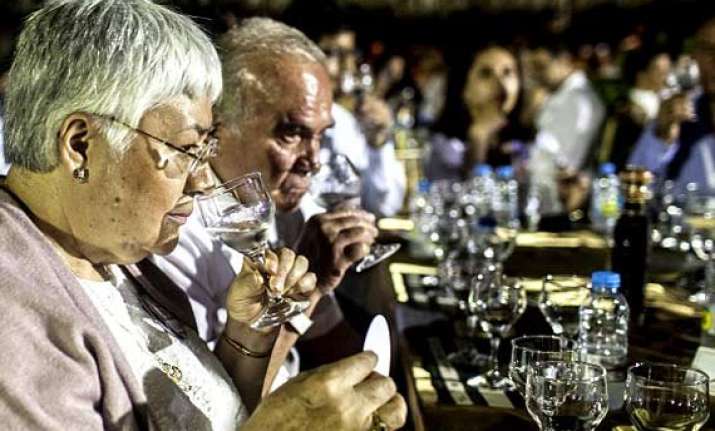 Cartagena: The Colombian city of Cartagena de Indias has made it to the Guinness World Records with the largest rum-tasting event in the world, in which 313 people took part.
The event was hosted at Cartagena's Caribe Hotel Monday, where participants, including several foreign tourists, tasted one light and three dark extra-vintage rums.
Typical Cartagena fries were served between tastings to change flavours and clear taste buds.
Rum masters, sommeliers and a representative of the Guinness World Records organisation were present at the tasting, promoted by Colombia's Chemical Sciences Society and led by expert Jose Fernando Botero.
This was the first massive rum-tasting event in the world, although there are precedents for other alcoholic beverages.
Mexico holds the record for tequila-tasting (341 people in 2010), Belgium for whisky (2,252 people in 2009), Britain for beer (322 people in 2013), and Spain for wine (5,095 participants in 2006), according to the organisers.
During the event, funds were raised for the inhabitants of San Basilio de Palenque, a village some 50 km from Cartagena founded by slaves in the 16th century.