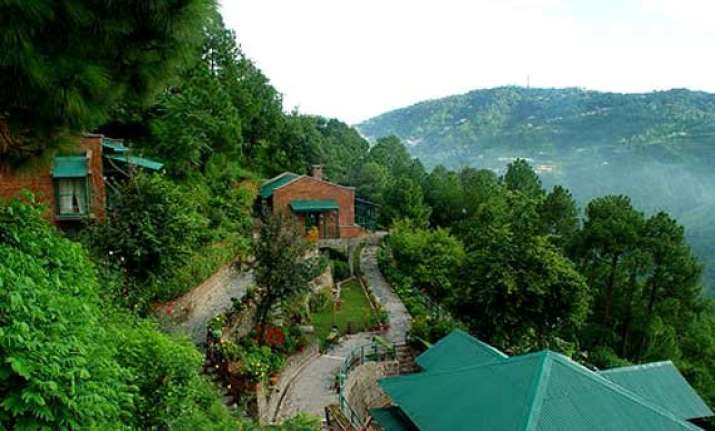 New Delhi: For people in big cities like the capital, Mumbai and Pune - silent retreats are like a bonus. Recently packed their bags and got
together to celebrate life at picturesque Baikunth Resorts in Kasauli, Himachal Pradesh.
The resort hosted the second edition of Har Har Mala, Stringing Together a Celebration Called Life, a three-day festival of holistic healing, last month.
Held right in the lap of nature, the fest explored a variety of healing modalities through wellness workshops, yogic practices, specialised diets and
interactive sessions with spiritual seekers and healers.
"We started the fest because my mother is into all this. We used to organise at home. Then we thought of doing it in our Kasauli property as the environment
is perfect," Karan Jolly, CEO of Baikunth Resorts Pvt. Ltd., told IANS.
"The first edition was held in April this year. Maybe, we will do it more than twice a year," he added.
Co-organised by Rajiv Bakshi and Omrita Ritalli Dhillon, the festival saw facilitators like yoga expert Bijay J. Anand; Sujata Malik, who offers therapies
and healing through different energies; Beenu Grover, who heals with water therapy; and Kiran Shahpuri, tarot card reader and reiki master.
There were also Shivam Satyam, who practices meditation; yoga experts Hitanshi and Gourav; Mansi Chauhan, a medical astrologer and face reader; Garima
Thakur, an expert in Ayurveda special diet and treatments too.
"To be happy is the basic idea. This is the time to open up to these things. People are busy with their city lives and if they practice (wellness activities)
even for 15 minutes, it will make changes in their lives," said Dhillon.
"They will become much calmer. The sessions at the fest complemented each other yet they were different. We tried to combine fun with energy healing," she
added.
While there was ample scope for healing, thanks to calming yoga postures and meditation that made many emotional and helped the participants get rid of anger
to some extent and feel energised, the evening time was kept for Sufi music and dance.
Attended by about 30 people, the fest saw participants first connecting with one another by hugging and sharing good points about themselves then sweating it
out, panting and struggling with yoga postures as they inhaled and exhaled on the bright-coloured yoga mats, interacting with healers and wondering what
their future would be like.
The activities kept the attendees tied up, but the organisers made sure that food was also given importance.
"The menu was especially designed by Garima for the festival," said Jolly.
The food items served at the fest screamed healthy. Consisting of freshly cut fruits like papaya, apple, guava to a bowl of sprouts with herbal team, people
indulged in the nature's goodness after attending yoga sessions in the morning.
Lunch and dinner were light too with carbohydrates like rice and potato completely out of sight. Use of less oil with no fried food, dishes like carrots and
onion, dal shorba and Karela bharwan were surprisingly enjoyed by all.
The fest was a small-scale one, but when it concluded many left with a smile on their faces as they headed back to their city life.
Look forward to the next edition to have your share of rejuvenating time.