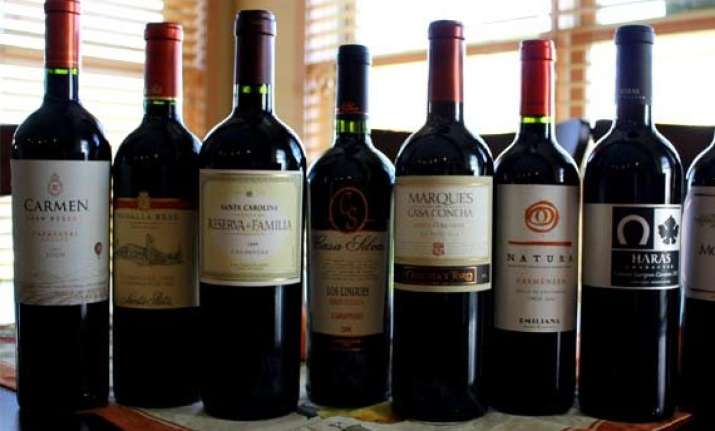 Alto Jahuel: French wine expert Jean Michel Boursiquot made a discovery in November 1994 at the Viña Carmen vineyard in Chile's Maipo Valley that broadened the horizon for the Andean country's wines.
As he strolled along Merlot grapevines, Boursiquot found and examined one of the plants and he was certain: it was Carmenere, an old and almost disappeared strain originated in the wine-producing region of Bordeaux, France. Twenty years after Boursiquot's finding, the cultivation of the strain has grown steadily and many winemakers bet on it to become emblematic of Chile's wine industry and promote it on world markets.
"We need to explain to consumers that Chilean Carmenere is unique and different," Andres Lavados, general manager of Viña Carmen operator Santa Rita, says. "We do have in the country more Cabernet Sauvignon but that's not the strain that makes us unique."
Finding Carmenere in Chile was a surprise for the wine industry around the world since it was thought the strain had been extinguished by a phylloxera plague that wiped out European vineyards in the 1850s.
Experts believe the Carmenere strain arrived in Chile between 1840 and 1890, carried by French winemakers fleeing the phylloxera blight who tried their luck in the South American country then going through an economic bonanza fuelled by exports of nitre and coal.
The French wine growers planted on Chilean soil their most distinctive varieties like Cabernet Sauvignon, Merlot and Sauvignon Blanc, and also imported thousands of Carmenere plants.
Over decades the Carmenere vines were considered as a Chilean variety of Merlot, since there were no references to the strain thought extinguished one century earlier and enologists didn't know it was, indeed, a different strain.
Boursiquot shook the wine establishment two decades ago, and two years later Viña Carmen bottled its first Carmenere wine, labelled though as Grand Vidure because the Carmenere strain was not registered yet.
Since then the area planted with Carmenere has increased and enologists have identified the best soils and valleys to cultivate this variety that thrives in a warm climate and soils that are deep and clayish.
Chilean "terroir" brushed by winds blowing from the Pacific Ocean and walled on the east by the Andean Mountains produce fine Carmenere wines with delicate tannins.
Lavado is convinced the Chilean wine industry should work together to promote production and consumption of Carmenere leading this variety to be a symbol of Chilean wines.
Chile has to do with Carmenere what Argentina has done with its Malbec, he says.
And part of this is to increase the domestic consumption of wines: Chileans drink only 14 litres of wine annually per capita. And part of it will require that foreign wine loves learn to associate Carmenere with the South American nation.
Vina Carmen has plans to celebrate the World's Carmenere Wine Day Nov 24.