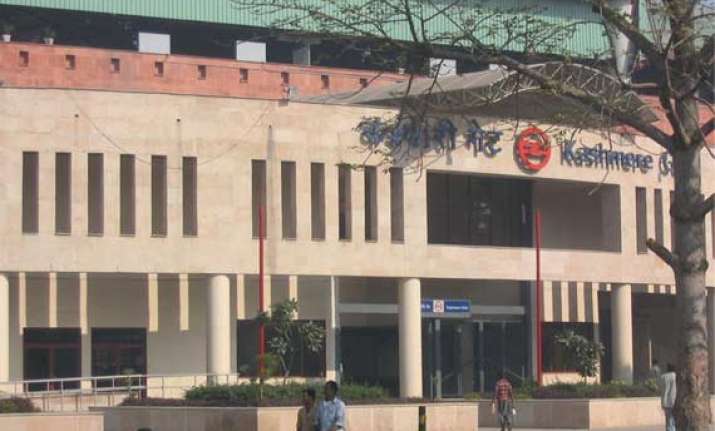 New Delhi: Book lovers will soon be able to buy books published by the Sahitya Akademi at two Metro stations, following inking of an MoU Wednesday.
The stations will be Kashmere Gate and Vishwa Vidyalaya.
The memorandum of understanding (MoU) was signed by Delhi Metro's general manager (operations) Vikas Kumar and Sahitya Akademy secretary K. Sreenivasarao at the Metro Bhawan here.
The MoU has been signed "with a view to promote each other's services", the statement said.
As part of the agreement, Delhi Metro will allot space of suitable size at the two stations to the Sahitya Akademi, an organisation committed to promoting Indian literature, for opening bookshops for a period of three years.
The Delhi Metro will also "permit and facilitate installation of kiosks at the allotted spaces, in a full and free manner. It will allow the presence of Sahitya Akademi's authorised representative(s) at the spaces as desired by Sahitya Akademi," the statement said.
Similarly, Sahitya Akademi will assist the Delhi Metro by undertaking sale of books published only by them and "no other books shall be displayed or sold through its book shops".
"Sahitya Akademi will offer a discount of 15 percent on sale price of books to all genuine Metro commuters on display of Delhi Metro smart cards at the proposed book shops," the statement said.
Additionally, the bookshops will allow the display and sale of Delhi Metro publications.
"Similarly, Delhi Metro will be provided space for setting up stalls for the promotion of smart cards during book fairs/exhibitions organised by Sahitya Akademi."
The akademi will also arrange other promotional activities jointly in consultation with Delhi Metro like holding of reading sessions and sending mobile exchange vans to Delhi Metro staff quarters and CISF campus, the statement said.