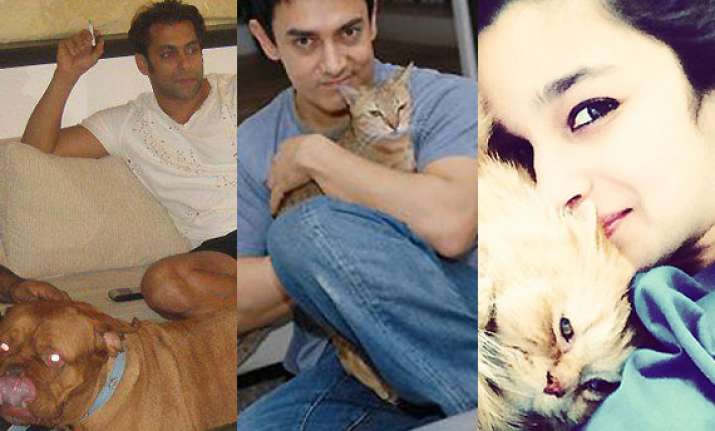 We often see them showering love and emotions on-screen but rarely do we ever get a chance to see inside their private lives.
Apart from setting aside dates for their big banner projects, these Bollywood hot shots make some time out for natures biggest gift to them their pets.
Salman Khan
's dogs not only sleep with him on his bed but he shares his food, While Aamir ensures that his kitten is well attended whenever he's at home.
No wonder Amitabh Bachchan is so fit at this age all thanks to his overly sized friend who keeps him on his toes all the time.
Alia Bhatt
is so in love with her cat that none of her selfies go sans her (pet).
Here's a look at on how Bollywood's biggies have soft corner for their pets...