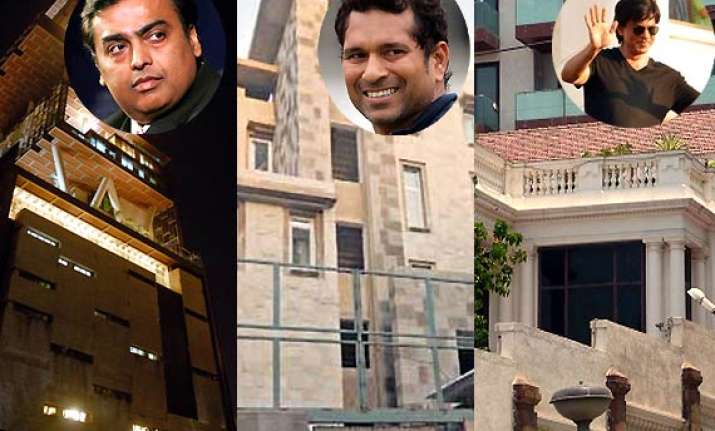 For long these celebs have enjoyed the privacy of their lavish pool-side residence, but now it's all up for you to see.

We often wonder where do our favourite celebs head back to after those stunning red carpet appearances, or coil back after hectic day's schedule.

A fan's wish is to just have a look around where these rich celebs tend to relax, swim, sleep and eat.

From pop star Michael Jackson's ranch to Bollywood star Shah Rukh Khan's Mannat, all have in their names the most talked about residential properties on their most costly roads.

While Mukesh Ambani's dream home 'Antilia' is estimated to be worth Rs 4500 crore, SRK's palatial bungalow in Mumbai, 'Mannat' is approx something around Rs 2000 cr.

Even Salman Khan's one-room studio flat may cost you to whopping crores.

Take a look at world's most expensive celeb homes....