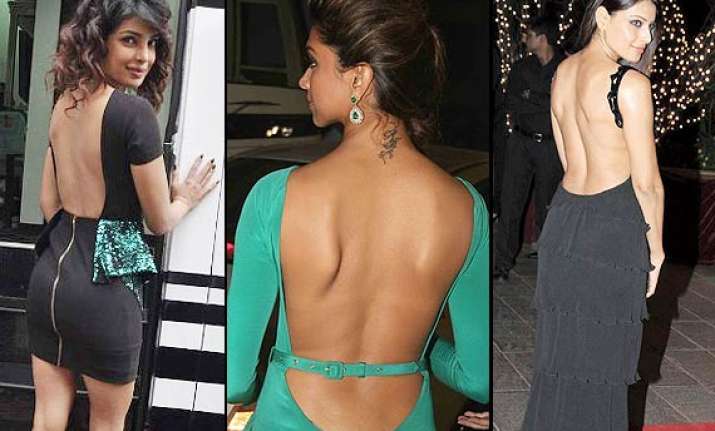 London: Designer lingerie brand Ultimo reveals that according to a research, around 35 percent of men love women in low back dresses.
Women showing off their cleavage will always be favourite amongst men but it seems there is some new competition, reports femalefirst.co.uk.
Michelle Mone OBE, founder of Ultimo, said: "Men will always love cleavage, but it's interesting to see the back coming such a close second. The back is a really intimate, alluring part of the body and, when on show, just oozes sensuality."
This new research comes as Ultimo has unveiled a new "party solution" product, the Ultimo 'Low Back Strapless' brazier.
The product goes on sale in stores across UK and online at www.ultimo.co.uk from April 15.
The lingerie designer said: "This is a godsend product for women who love back-baring fashion. There's nothing sexier than showing off your back on a night out, and this new product allows you to work the trend without compromising on comfort, lift or support."
He added: "Back-plunging dresses have become a 'must have' for the red carpet and I wanted to create the perfect Ultimo product to go with this growing trend. If you want to be party-perfect in your low-back gown, this is the bra for you."