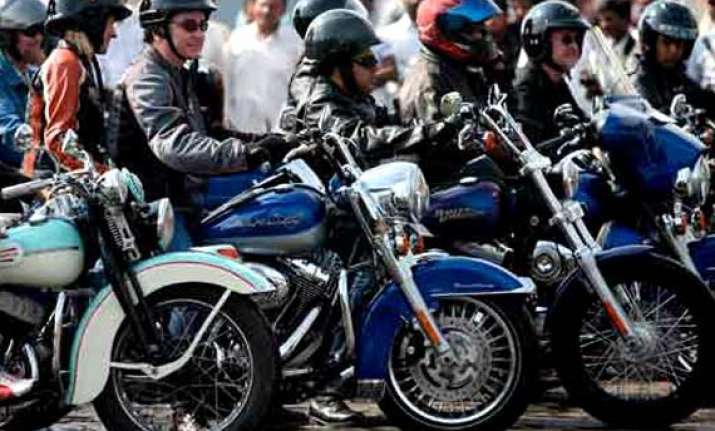 Noida: A weekend treat awaits biking enthusiasts and adventure junkies courtesy the Bike Festival of India, a two-day extravaganza bringing together biking, adventure, sports and music at the Buddh International Circuit in Greater Noida.
To be held Saturday and Sunday, the festival will host various events such as stunts, and dirt and drag races. It will also cater to the less adventurous people with activities such as rappelling, paragliding, bungee jumping, cycle stunt shows and virtual game bike racing.
Visitors will get to see riders like Aaron Twite, Chris Tice and Jesse Toller participating and fighting for top honours at the event, organised jointly by Event Capital and Rhiti Sports.
The organisers conjecture that the event will "not just transform the Indian biking scene but it will also make biking more mainstream by taking it to the masses".
"I believe the Bike Festival of India is poised to grow into a immensely successful property," Deepak Choudhary, CEO and director, Event Capital (Laqshya Media Group), told IANS.
"We are expecting a huge turnout of bikers from all over the country. Members of different biking communities will be there at the event camping together and having a super time," he added.
Competitors will race on the track that has hosted F1 champions in the past.
They will also camp at the Buddh International Circuit, participate in adventure sports, sample some delectable food items and groove to rock music, various live music performances, Sufi music, EDM and Bollywood dance music.
This will now be an annual event property, Choudhary said.