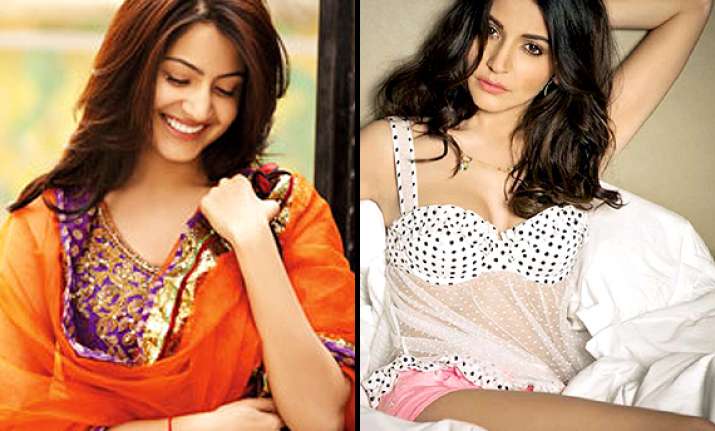 Anushka Sharma, the pretty-chirpy girl of Bollywood who has turned 26 on May 1, has been successful so far in creating a niche fan following for her. After debuting opposite superstar Shah Rukh Khan with the YRF banner in 'Rab Ne Bana Di Jodi,' the lady perfectly spread the stir of being a raving Bollywood personality.
And though today she has carved undoubtedly a distinct league of stardom for herself, she has many a time been appreciated for her tremendous talent and definitely a toned physique. She has been considered as the best bikini bodied female actress in India.
However, Anushka was not a such reigning sexy beauty since always, with her bubbly on screen portrayal, she was taken as the girl-next-door. But what a wonder, her sensuous side finally got revealed and now we have, a super fab and astonishingly sexy, Anushka Sharma!
Let's take a look at Anushka Sharma's style evolution and wander in her spree of fashion and beauty!