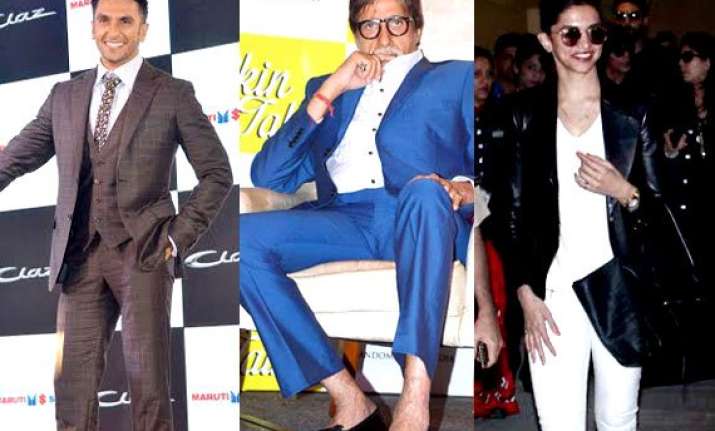 New Delhi: Fashion and Bollywood go hand-in-hand and these Bollywood celebrities have proved this statement time and again.
Apart from their magnificent red carpet and at various public events, these celebs know how to look appealing even in their day-to-day life and that also quite effortlessly.
How a single piece of thing can make you look either beautiful or weird, learn from these starlets!
What celeb wears at events represents their unique style and their sense of fashion. Often the things that these biggies wear are quite impressive.
Look at how these celebs impressed with their unique sense of style this week!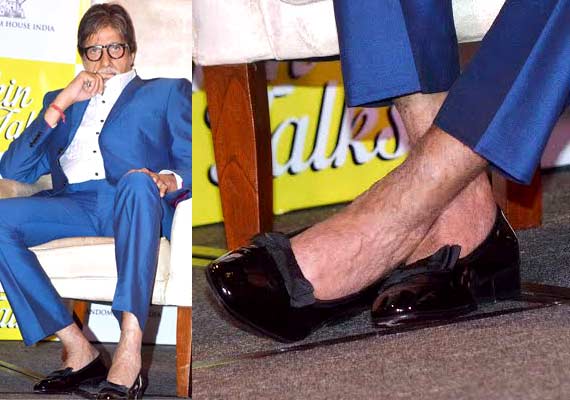 Amitabh Bachchan
At a book launch, Amitabh Bachchan was seen wearing a black tod. Wearing a tod is not wrong at all but the bow on the top was a risky element.
Even with this little feminine touch, Big B carried the look with all élan and it added a fashionable touch to his all suited look. He looked suave in the overall look but it is his footwear that took our heart.
If you too are willing to opt for such tods, be little careful as it can be a bit risky.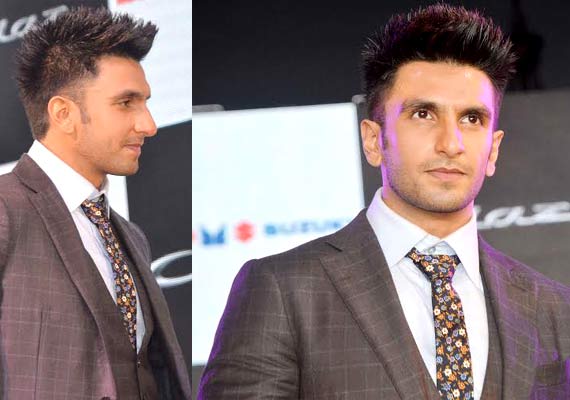 The next actor who gave a quirky appearance was Ranveer Singh. Know for his cool and funky style, Ranveer was seen in a suave avatar wearing a formal suit.
Well, no doubt he looked dapper but it was his tie that caught our eye.
Generally men will wear a formal tie with a suit but only Ranveer can team up a formal suit with a colourful floral tie. The best part of the look was that it looked good and no where odd.
Thumbs up for Ranveer!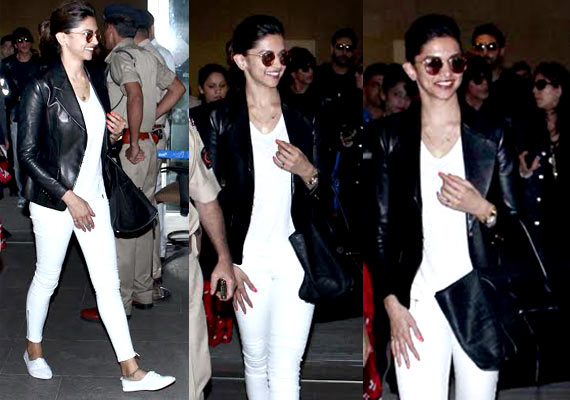 When we are talking about style, how we can forget gorgeous Deepika Padukone!
We all have soft corner for black and white but if going totally monochrome, why not to wear either one colour and add a touch of other? The same Deepika did when she was caught at airport.
The lady wore all white ensemble and added a variation by wearing black feminine tux. Even the black retro sunnies made the look glamorous.
So if you wearing monochrome next time, try this trick. Wear either whole black and add dash of white or wear all white and give a touch of black. We are sure you will look all chic.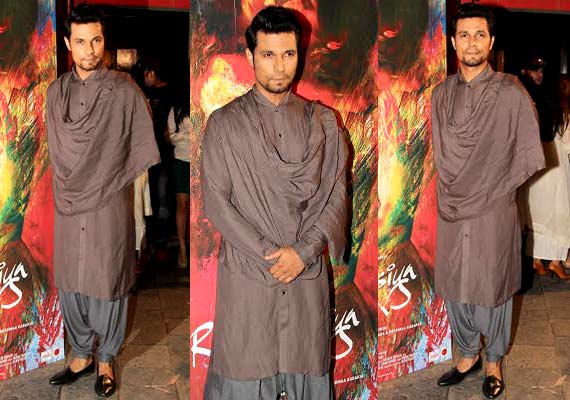 Randeep Hooda
The next on the list is Randeep Hooda. The man blessed with a magnetic physique was seen wearing idiosyncratic attire. He was seen wearing a kurta, a shawl and dhoti cum pants. But in this usual look we found something unusual.
His kurta and shawl were attached to each other. So men, who don't like to carry an additional shawl, can opt for this look. One side it is quirky and fashionable, on the other side it is comfortable too.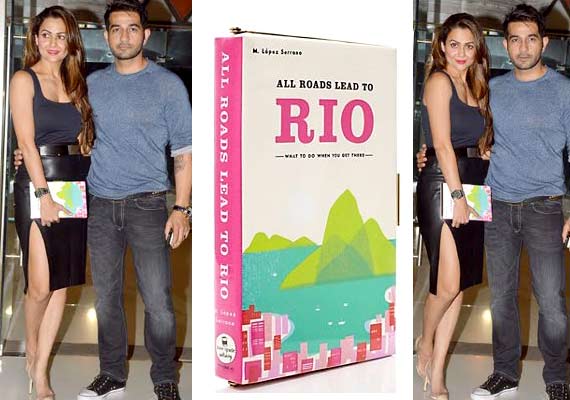 Amrita Arora amazed us with the choice of her clutch. The lady was caught carrying a beautiful book clutch by Kate Spade at Gauri Khan's birthday party.
There is something unusual about this clutch which will for sure grab your eye balls. If you are a book worm and still loves to be in vogue, then this is surely your pick.
Esha Gupta
When we are talking about style and fashion how can we forget trendy jewellery. There are two beautiful pieces that caught our attention this week.
The first one is long hanging earrings that Esha Gupta sported at a magazine launch and second is an unconventional attempt by Twinkle Khanna.
Esha's earrings looked beautiful and if your are picking up the same piece of jewel, we will suggest you to wear with your hair tied. Flaunt your long peppy piece rather than hiding them between your tresses.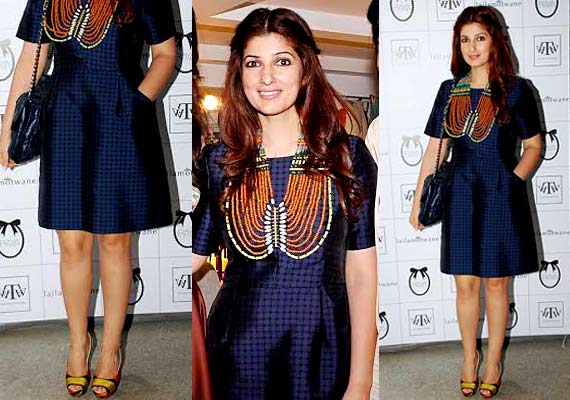 Twinkle Khanna, the lady who is always in style impressed us with yet another fashionable appearance. She wore a simple blue dress and added a splash of glamour with her heavy chunky neck piece and a pair of multi-coloured pumps.
We are certainly fan of this look! This look surely defines how to look alluring while not adding too much.
We are sure you must have decided your pick, so tell us in the Komment Box below!