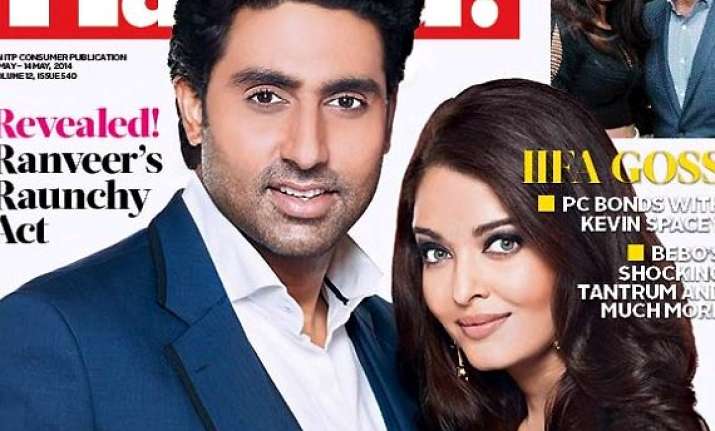 As the cover of Masala's this week edition will be out all would notice the aesthetic looks on Bollywood's former 'It' couple Abhi-Aish.
The couple posed for magazine's cover, which also carries a piece about their advice to pro-long marital cord. But what we observed were two faces on the cover which were result of poor airbrushing of images.
Both Aishwarya and Abhishek seemed to look as if they just had their makeup don with the help of some wax finishing. What else could have we expected from Aishwarya other than a fake smile as she leaps her left hand over her hubby Abhishek.