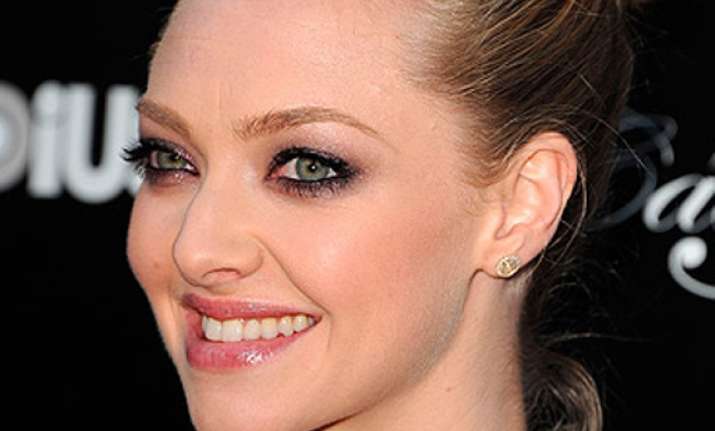 Los Angeles, Actress Amanda Seyfried has inspired the latest beauty trend - bronze smokey eyes. Follow easy steps to achieve the celebrity look.
At the photocall for "A Million Ways to Die in the West" held at Claridges in London, Seyfried was looking chic in a black Alexander McQueen dress with metallic embellishments. 
The metallic theme was carried well with heels and her smokey bronze eyes. 
Her look was perfect both during the day as well as in the evening. 
If you want to wear it during the day, stick to a shade that isn't as shimmery as others and blend out using a matte colour to add depth and definition to the eyes, reports femalefirst.co.uk. 
Then in the evening look for loose shimmer pots, one can try the shade of ore. Also the perfect bronze eyeshadow and plenty of glitter works for a party look. Remember to apply this before you do your base though as you'll find it falls from the brush as you apply it.