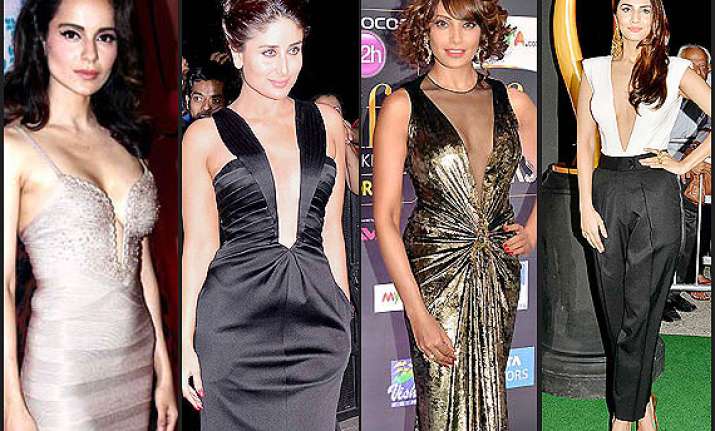 Gone are the days, when Bollywood actresses were extra careful about clothes that they used to wear at public events.
Dress was an indication of good character in the film industry. The 'heroines' were always spotted in ethic wear continuing the 'good' girl trend while vamps use to expose in the films.
But now the scenario has been changed. Now skin showing, sexy outfits, plunging neckline have become a fashion signature on the red carpet.