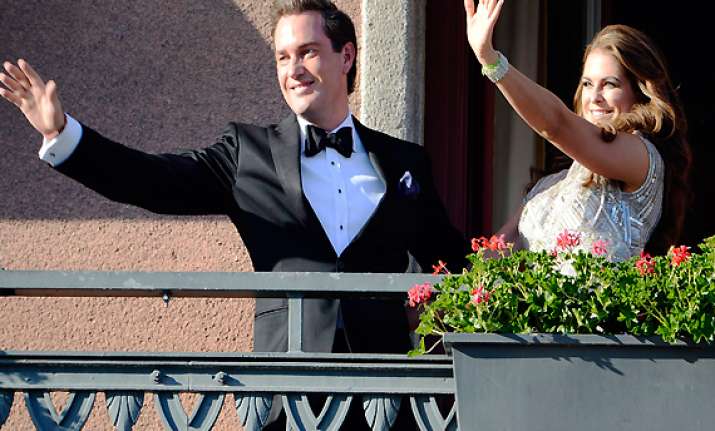 Stockholm: Sweden's Princess Madeleine will wed Saturday a commoner who is a US business school graduate. The marriage will have one of largest gatherings of kings and queens that Europe has seen for years.
Amidst great pomp and pageantry, Her Royal Highness Princess Madeleine Therese Amelie Josephine Bernadote of Sweden, Duchess of Hälsingland and Gästrikland, will wed Anglo-Irish commoner Christopher O'Neil Saturday.
The wedding will be officiated by Swedish bishop emeritus Lars-Göran Lönnermark, in the Royal Palace Church, Slottskyrkan, in scenic Stockholm's old town, Gamla Stan.