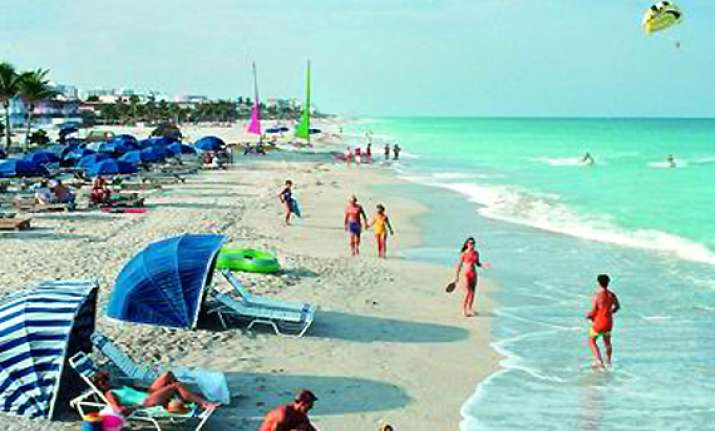 Miami, Dec 28: With its sizzling beaches and steamy nightlife, it's no wonder Miami is a top vacation spot for snowbirds, spring breakers, international tourists and passengers heading out on cruises from Florida ports.
Over 13 million people visited the city in 2011, according to the Greater Miami Convention & Visitors Bureau.
Getting past sticker shock, though, can be difficult for anyone on a budget. Expect to pay $20 for a burger at trendy restaurants, the same for cocktails.
Just getting past the velvet ropes of a popular nightclub can run $300.
To avoid draining your pocketbook, do as the locals do and enjoy Miami's free attractions.
In addition to beaches and people-watching, take in spectacular water views while biking over a causeway.
Become an art enthusiast -- or critic -- while browsing neighborhoods lined with galleries and graffiti murals. Or catch a movie outdoors on a nighttime picnic.