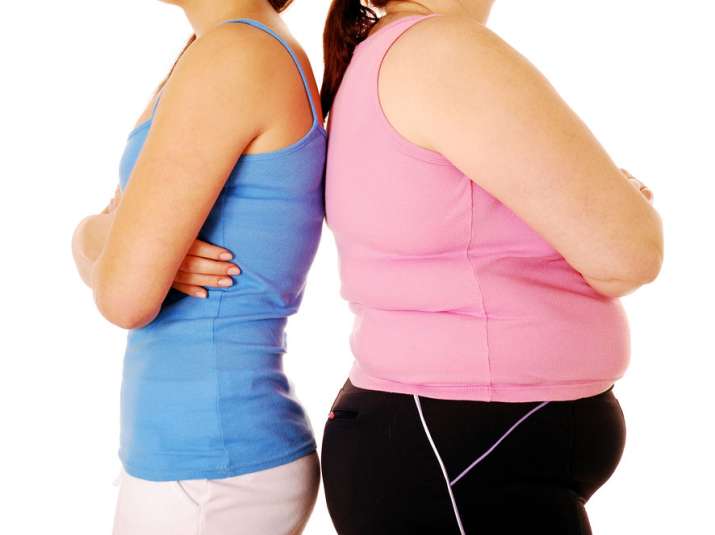 New Delhi: In this materialistic world and fast running lives, physical appearances have taken over the concept of being beautiful. In an ideal world concept, a person, irrespective of their gender, is considered attractive if they have human qualities.
So in the career oriented world, staying fit has become the need of the hour.
However, looking at the busy work routines, we tend to put on oodles of weight because of our unhealthy lifestyle.
And then loosing those extra pounds becomes hell of a task. After all, it isn't a cake walk to starve yourself or sweat for hours in gym.
But, little did you know that loosing weight could actually be easy and could be done without any dieting and hitting in a gym.
Wondering how?
Well, here we bring you some simple steps which will help you get in that perfect shape quite easily.
Never skip your breakfast
Breakfast tends to be the first meal of the day and plays a very important role in our routine. It is always said to have a king size breakfast, because your body needs to refuel in the morning for the competitive day lying ahead. Moreover, skipping your breakfast will make you will hungry as a result of which you will overeat during lunch, which isn't healthy at all.
Chew more, eat less
If the research papers are to be believed that chewing your food for long prevents over eating as the brain gets more time to receive signals from the stomach that it is full. This will not just help in better digestion of food but will also reduce the calorie intake. It is advisable to chew your food 35 to 50 times per mouthful.
Concentrate on your food
It is observed that we tend to eat more while talking, watching TV and even reading. This is because we indulge our brain in multi-tasking, thus, it looses focus on food, which makes you consume more. We aren't saying that you must not enjoy your meal with family or friends. But it is important to concentrate on the food you are having. This will help you get a mental satisfaction of having a complete diet.
Fruits before meals
If you are going to have a heavy meal, it is advisable to eat fruits at least half an hour before it. This will prevent you taking up the extra calories as fruits will digest quickly and you won't starve. Moreover, eating fruits on an empty stomach detoxifies your system as well.
Have smaller meals, more often
You don't need to starve yourself to get that perfect shape. In fact, you can have small meals at least 5-6 times a day. However, this doesn't mean you can go for heavy snacks post a heavy lunch. No excuses for over eating. In fact you must eat in small quantities with a two to three hour break between each meal or snack. Eating frequently helps your metabolism working.
Avoid eating after 8 pm
If we look at the eating habits of our grandparents, they tend to have a healthier lifestyle than us. Earlier, people used to have their dinner before sunset, which used to beneficial for their body. Likewise, it is advisable to have your dinner at least before 8 pm and not to consume salt after that. In fact, you must have you food at least 3-4 hours before sleeping. It could be a bit difficult initially to resist the night craving. For this you can rely on herbal tea.
Drink water
We have always been advised to drink at eight to 10 glasses of water day. But little did we know that drinking loads of water actually helps in weight loss. In fact, as per experts, our body needs 1 litre of water at every 20 kgs. So if you weigh around 60 kgs, at least 3 litres of water is a must for your. However, you must avoid drinking after with in the meals as it slows down you digestion. So drink water 15 minutes before or after a meal.
Watch your steps
Well, no routine can be complete without moving your butts. So go for some brisk walking for at least half an hour in the morning and for 15-20 minutes after your meals. Even the studies have stated that brisk walking is way better than jogging. This will not only help you shed those extra pounds but will also help in reducing glucose levels for people with pre-diabetes.