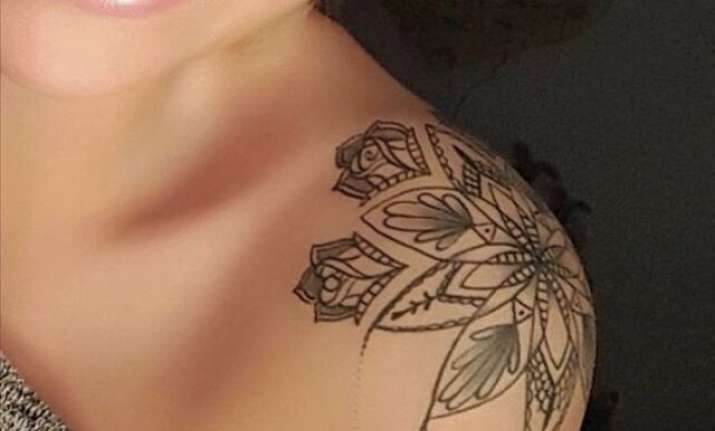 Tattoos have always been a trendy thing but its popularity has gradually increased in recent time. Making your skin a canvas is an exciting job as it is a form of self expression and creativity. From a small design in black to a colorful sketch, one has myriad options to choose from. However, a single mistake can adversely affect you for several years. A clinical report by the American Academy of Paediatrics (AAP) suggest that it is important for people to carefully examine the consequences and potential risks linked with such body modifications. It is not only design that holds importance but checking the health your skin and researching on your artist is significant too. Experts also suggest to take elders' advice before going to the tattoo artist. Here are things which you should know if you are planning to get inked soon.
Research
Having a detailed knowledge about the tattoo artist and the parlour is the foremost important thing. One should make sure that the salon is popular, clean and sterile because a single mistake can cost you heavily. They should have provide a manual regarding how to take care of the tattooed area. 
Side effects
Though tattoos look cool and attractive but there are some serious repercussions of getting inked. One can suffer infections, allergy reactions and itchiness on the site of tattoo. Besides this, experts even claim that one can also lose out on job opportunity because of this.
Study your skin
It is important to know your skin before you step out to get yourself inked. Make sure that your skin is not much sensitive as there are chances of suffering from bacterial infections. Reports say that around 1-5 per cent of tattooed people suffer the infection. If you are under medication then you should ditch the though of getting tattooed for a while.
Safe ink
One doesn't know how will your skin react when ink will be injected into the tissue. There are no set standards for ingredients of ink and the industry is unregulated. Though, ink used are mostly made of organic material but it can also contain harmful preservatives and contaminants such as lead.