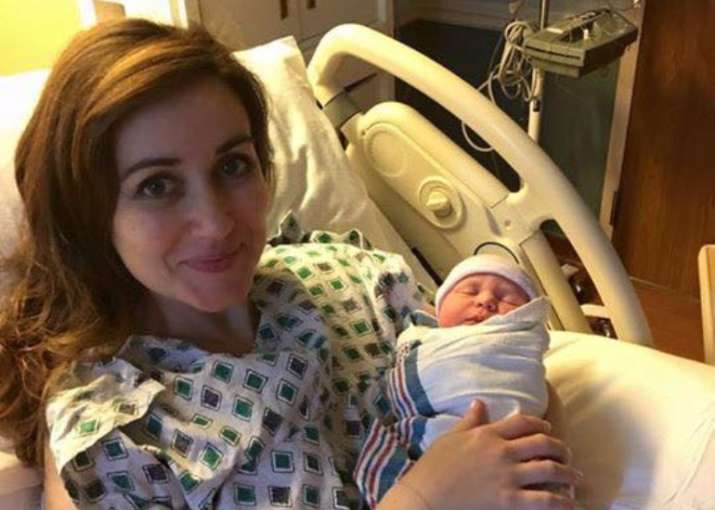 Once a doctor, always a doctor; A doctor is always on duty. This woman in Frankfort, who's a gynaecologist herself found herself in a perplexing situation on 23rd July. She was preparing to give birth to a baby of her own, but she found another pregnant woman needing more of her help. What she did next is what's making the news all around the world. She overlooked her own discomfort and jumped into the situation to help deliver another woman's baby. 
An OBGYN Amanda Hess did an unimaginable thing by doing what she did. When she was preparing to deliver her own baby, she noticed that another expecting mother in labor at Frankfort Regional Hospital. Instead of expecting other OBGYNs to help the woman, she herself went to her help. 
Also Read: Smartphone app helped a Kashmiri woman conceive after 7 years
"You know I love doing what I do. I love taking care of mothers and babies and you really a lot of doctors are always thinking of their patients even when they're a patient themselves," says Doctor Hess.
Another patient, Leah Halliday Johnson was having contractions and was fully dilated. The officials at the hospitals said that the doctor who was responsible for her delivery was on his way back to hospital after going out for a short break. But Dr. Hess didn't wait for the doctor to come, instead, she took the situation in her own hands. She herself delivered Halliday Johnson's baby.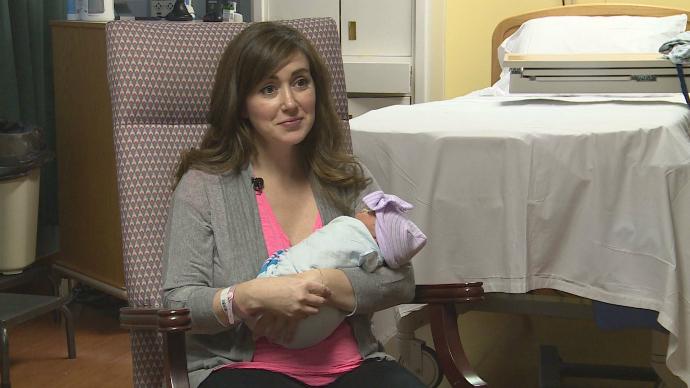 "I just put on another gown to cover up my backside and put on some boots over my shoes, to keep from getting any fluid and all that stuff on me, and went down to her room and I knew her," says Hess.
Also Read: 90% of pregnant women with Hepatitis C infection will pass the disease on their unborn
Lead was a familiar with Dr. Hess, as she was one of her patients she performed a checup on days before. Leah was relieved to see Dr. Hess for delivery process. 
"She was just glad to be able to get to push and have the baby out and not have to wait any longer."
After successful delivery of Leah Johnson's baby, Dr. Hess herself gave birth to her baby. Later, she met Johnson's healthy baby girl named Ellen Joyce. 
Dr. Amanda Hess is also a member of Physician Moms Group (PMG). Another doctor Hala Sabry on her Facebook account lauding the exceptional demonstration of her medical expertise at the time of emergency. The Facebook post has been shared by more than 2000 times and has received more than 8,000 likes so far. 
For more lifestyle news, follow our Facebook page