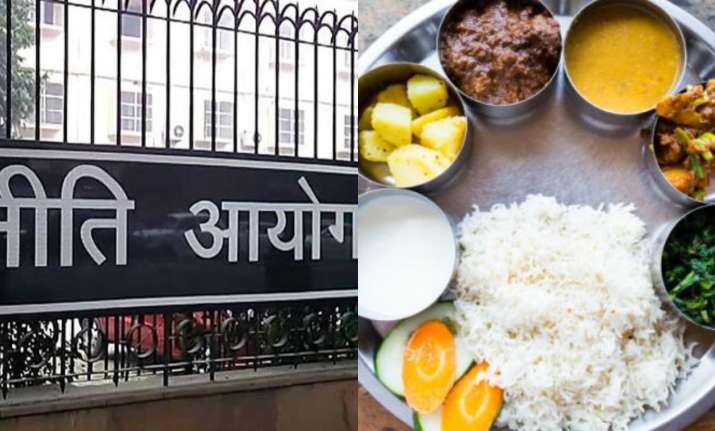 In India, where malnutrition among children has been a prime concern of government, the NITI Aayog has released the National Nutrition Strategy focussed at emphasising importance of nutrition. According to the government policy think tank, nutrition should be the core of National Development Agenda. The strategy is a road-map which will help in achieving nutrition objectives, said the government body.
NITI Aayog Vice Chairman Rajiv Kumar said the strategy was of great significance "considering one in three children in India are stunted".Releasing the strategy document, eminent agricultural scientist M.S. Swaminathan, who was one of the architects of the Green Revolution, said it was important to have a nutrition strategy based on life-cycle approach that takes into account nutrition needs from birth to death.He added that all three types of nutrition deficiencies - undernutrition, malnutrition and protein hunger - needed to be looked at in totality. He also called for linking of agriculture and nutrition.
"Agriculture provides answers to most of the nutrition problems... The challenge is how do you marry the two," he said.The NITI Aayog said that the nutrition strategy envisages a framework wherein the four proximate determinants of nutrition - uptake of health services, food, drinking water and sanitation and income and livelihoods - work together to accelerate decline of under nutrition in India.It added that supply side challenges often overshadow the need to address behavioural change efforts to generate demand for nutrition services. 
"This strategy, therefore, gives prominence to demand and community mobilisation as a key determinant to address India's nutritional needs," the NITI Aayog statement said.It added that the nutritional strategy aims to ensure that states create customized state and district action plans to address local needs and challenges."This is especially relevant in view of enhanced resources available with the states, to prioritise focused interventions with a greater role for panchayats and urban local bodies." "The strategy enables states to make strategic choices, through decentralized planning and local innovation, with accountability for nutrition outcomes," it added.
Not only in India but across the globe, children have been suffering from protein, iron and vitamin D deficiencies. The NITI Aayog plans to also fight against maternal malnutrition and anaemia among girls and women. It aims at eliminating malnutrition by 2030. According to a report, the main focus will be on 100 backward districts among which 29 are in Uttar Pradesh. Eating a balanced diet with wide variety of nutrients is important for well being of a person. Our body needs vitamins, energy, carbohydrates, fats, minerals, etc and lack of any can cause serious diseases.
Meanwhile, NITI (National Institution for Transforming India) Aayog was established by BJP government replacing Planning Commission.
(With IANS inputs)