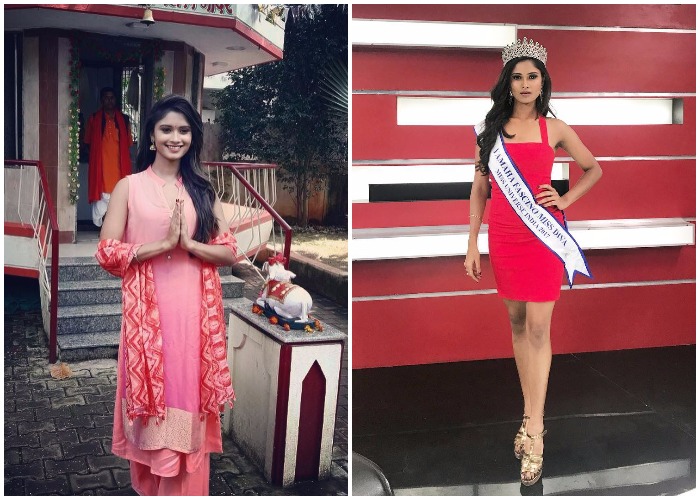 Recently, Manushi Chillar made India proud by bringing back the coveted Miss World crown after 17 years. Haryana's pride Chillar became Miss World 2017 after Priyanka Chopra in 2000. Now, Shraddha Shashidhar, Indian model and winner of Yamaha Fascino Miss Diva 2017 is looking at the Miss Universe 2017 pageant. The winner will be crowned by Miss Universe 2016 Iris Mittinaere of France on Sunday evening. India is rooting for Shashidhar, including former Miss Universe Sushmita Sen who took to Twitter to extend her support to Shraddha.
ALL THE BEST #INDIA 👏😍❤️🇮🇳 moments away!!! We are all with you @j_shraddha 👍❤️😊 No pressures, give it ur best & remember u already wear a crown that represents a billion people!😍 Rock it! #MissUniverse2017 #JaiHind 💃🏻🇮🇳

— sushmita sen (@thesushmitasen) November 25, 2017
Meanwhile, Shraddha Shashidhar competes for Miss Universe 2017 crown in United States, lets have a look at this olive beauty's pictures.
Shraddha was born in Chennai and did her schooling from Nashik. She is a graduate in mass media from Sophia College, Mumbai.
She was crowned as the winner of Miss TGPC South 2017 in September.
Shraddha earned the Yamaha Fascino Miss Diva Miss Universe India 2017 crown in Mumbai.
She is going to represent India at Miss Universe 2017 pageant being held at The AXIS, Las Vegas, Nevada, United States on November 26, 2017.
The winner will be crowned by Iris Mittinaere from France, who was Miss Universe for the year 2016.
People in India are rooting for Shraddha Shashidhar to bring the Miss Universe 2017 crown to India.
Look how beautiful Shraddha looks while she's rehearsing for Miss Universe pageant in Las Vegas.
Let's cross our fingers and hope that after Manushi Chillar, Shraddha Shashidhar is going to bring glories to India.