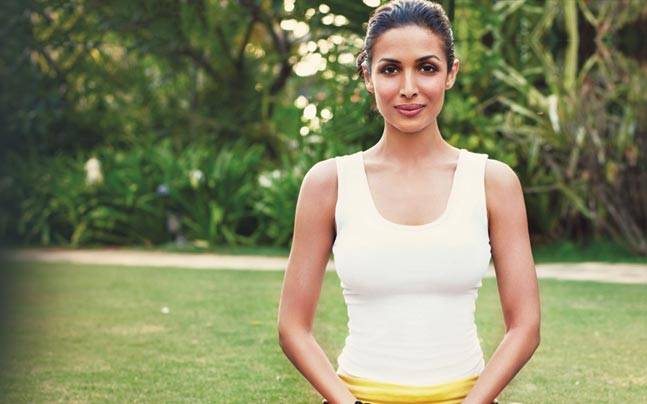 Malaika Arora is one of the fittest and health-conscious stars of Bollywood. Mother of one, 44-year-old actress is gearing up to celebrate International Yoga Day in style. This International Yoga Day that falls on Thursday, redefine your yoga wear with bright colours and prints as the Bollywood actress lists down the ideal outfit to opt for during the workout session.
As Reebok's Fashionably Fit influencer, she lists down some outfits that will be an amalgamation of style, comfort and functionality together.
* Colour coordination is taken at a whole new level this season: The blue Yoga tights and Bra have been a fashion rage with diva Malika sporting the look everywhere. Edgy, trendy and a la mode, the Yoga tights and bra make sure your asanas are in perfect sync. While bright shades are trending in leg wear this season, the race back designed sports bra infused with Speed Wick technology helps absorb sweat promises maximum support and coverage for the ladies!
* In vogue and making transparent haute style is meshwear. Versatile and alluring, the sleeveless mesh crop top from the range can be teamed up with any look making it the Go To choice for the Yogi in you. Giving the desired shape to your outfit, the crop top will add flexibility and breathability to your workout, making sure you look cool and chic at the same time!
* Giving the retro look of the 1980s' is the long sleeve tee that can be another pick for your session. The tee redefines athleisure with its design that can be teamed up for casual or a formal look.
* Style-up with graphics and stripes. Graphics leads the fashion pack this season. In addition to being extremely comfortable and light weight, the tights also enhance the experience of your Yoga session by allowing you to complete every movement with ease, without riding up, making it ideal for any body type.
In the run-up to International Yoga Day 2018 on June 21, Malaika Arora also shared images of herself practising yoga on Instagram. She captioned the image: "Gearing up for the international day of yoga with @reebokIndia Stay tuned!"
(With IANS Inputs)