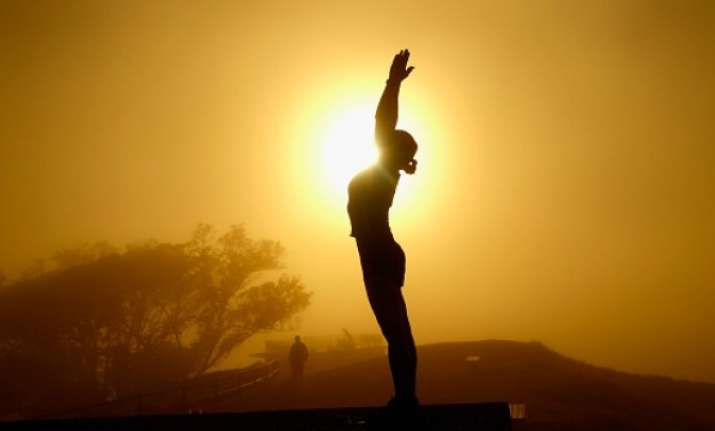 Yoga is not only a health practice. It is a way of life. Yoga is a group of physical, mental and spiritual practices which took birth in ancient India centuries ago. The word derived its roots from Yuj which means 'to add', 'to join' or 'to unite'.  Recently, the practice has garnered worldwide acclaim for its healing properties, for both mental and physical health. In an urban fast life, mind-body interventions like Yoga can help relieve stress and keep our mind and body, both in track. International Yoga Day is being celebrated for third time since its inception in 2015, worldwide. 
To help and heal your body from everyday's routine and stress in a fast city like New Delhi, you must visit a spacious garden in Noida that can rejuvenate your body on the International Yoga Day on June 21. Gardens Galleria Mall brings to you the perfect opportunity to unwind and get in touch with your inner soul, as it is all set to host the third International Yoga Day.
Speaking on the occasion, Arun Manikonda, Head of Gardens Galleria Mall, said, "The lifestyle that we have adapted is very fast. With everyday stress, our body doesn't get enough time to heal. We are elated to celebrate the International Yoga day, at Gardens Galleria, where we allow people to engage in the peaceful environment, through meditation and healing sessions in the company of experts."
This platform will bring along people from all phases, to connect with their inner self and rejuvenate themselves with healing exercises and asanas. The session is organised in association with The Art of Living.
Leading the celebrations of the third edition of the International Yoga Day in Lucknow at the rain-drenched Ramabai Amedkar Sthal, Modi said: "Salt is cheap and available in abundance. But its absence not just makes food tasteless but also affects organs of our body. Only a bit of salt is used (in cooking) but none can deny its importance, its nourishment value. 
Also Read: International Yoga Day 2017: Malaika Arora performs yoga, Kangana Ranuaut chooses dance (in pics)
International Yoga Day was suggested on 21st June by Prime Minister Narendra Modi at United Nations General Assembly in 2014. Ever since then, it is being celebrated in June as 21st June is the longest day in Northern Hemisphere.