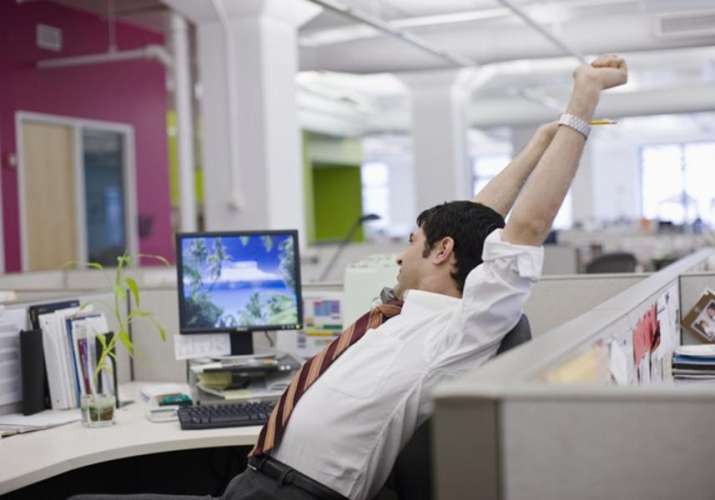 India is a country where people go to the gym in their cars just to ride a cycle. Most of us would prefer to take an auto to our office which is less than 3 kilometre from our house, than walking. We have our number of reasons why we despise walking. But the truth has been spoken that Indians are among world's laziest. A 46-country study has shown that India is placed at 39 with the people walking just 4,297 steps a day on an average. While Indonesia enjoys the position of being the world's laziest country, India is no better. 
Also Read: India has second-highest number of obese children in 2015, study
The study was conducted by Stanford University where researchers used step-counters installed in most smartphones to track the walking activity of around 700,000 people in 46 countries of the world. The most active country came out to be Hong Kong with 6,880 steps a day while Indonesia ranks the lowest with only 3,513 steps a day. The worldwide average is 4,961 steps. An average American is walking 4,774 steps a day which is much below the worldwide average steps. People in China, Japan Hong Kong and Ukraine walk around 6,000 steps daily. 
Also Read: How too much sitting is damaging your health?
Indian women walk even less than Indian men. They walk barely 3,684 steps while on an average an Indian man walks 4,606 steps. There's a huge difference between average steps for Indian men and women. Number of steps taken by a person is directly related to obesity. As the step volume decreases, obesity increases. 232% obesity increases for women while 67% obesity increases for men, comparing the lowest and the highest activity. To stay healthy, a person needs to take 10,000 steps daily and one needs to remain active throughout the day, not only in the morning. This raises a concern in countries with alarming obesity rates like India. Another point to be noted is that most of the people nowadays working in a desk job. Job targets and work pressure renders a person sedentary, even if they don't wish to. 
For more Lifestyle and Entertainment stories, follow India TV Showbiz on Facebook