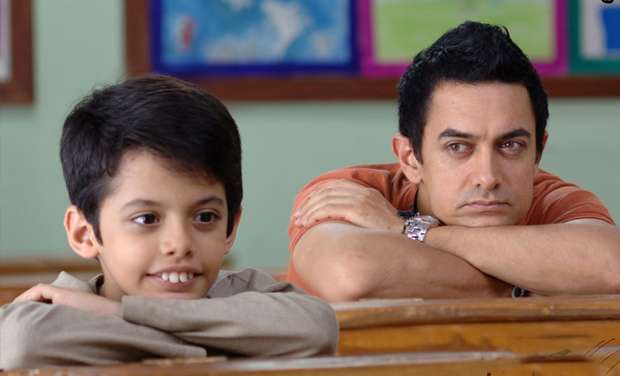 Teachers are the beings who make great people without coming in the limelight themselves. Behind every successful person, there are unfailing efforts of the teachers. Teachers can be with us in any form. It's not written anywhere that only school or college teachers are the one giving us valuable life lessons. We come across many people in our lives who leave behind a lifelong lesson with us. Every year, Dr Sarvepalli Radhakrishnan's birthday is celebrated as Teacher's Day in India. Dr Radhakrishnan was born on 5th September 1888. He was a great scholar, philosopher and second President of India. Since 1962, this day has been commemorated as his birth anniversary and a dedicated day to celebrate the contribution of teachers to the society. So this Teacher's Day, make a point that you take out some time to make your teachers feel special. In case you're distant from your 'guru', you can send them a text message, WhatsApp message or dedicate an entire Facebook post for them. Here are some quotes, messages and SMSes for you. 
Teacher's Day 2017 WhatsApp, Facebook Messages, Images for Guru
Teacher, you have always challenged me to work hard and get good grades. 
I will always remember you. 
Happy Teacher's Day!
Thanks teacher for making my world so perfect. Happy Teacher's Day!
Dear teacher, you have been a great mentor. 
Lots of thanks and a happy Teacher's Day.!
Thanks teacher for inspiring me to do well in life.
Whatever I have achieved in life is because of you. 
Happy Teacher's Day!
I am lucky to have a teacher like you. You are a fabulous guide. Happy Teacher's Day!
I was lucky to have a teacher as wonderful as you are.
Wishing you a Teachers Day that's full of joyous moments!
I was slow.
Your are understanding.
I caught with the rest.
Thinking teaches you are my best.
You have been my living inspiration 
Giving me lessons of truth and discipline
Wishing you joy and happiness on Teacher's Day
Dear teacher, Thanks for supporting and enlightening all my way.
If only I could have your blessing for a lifetime, 
I would succeed the way I have done always. 
Have a wonderful Teachers Day
Dear Teacher, Thank You 
For Continually Inspires me to do my best 
You help me strive for goals,
I found guidance, friendship, discipline and love, everything, in one person. 
And that person is you 
Happy Teacher's Day
Teacher's Day WhatsApp, Facebook Images for Guru 
You can put these images on your Facebook or as your WhatsApp display pictures to express your love and remembrance to your teacher.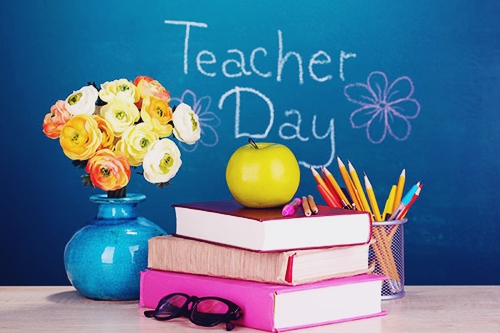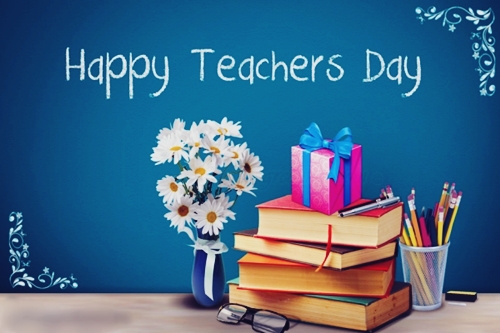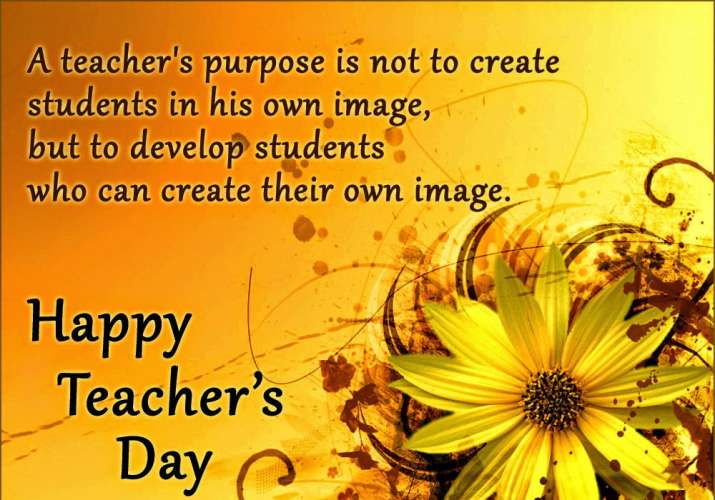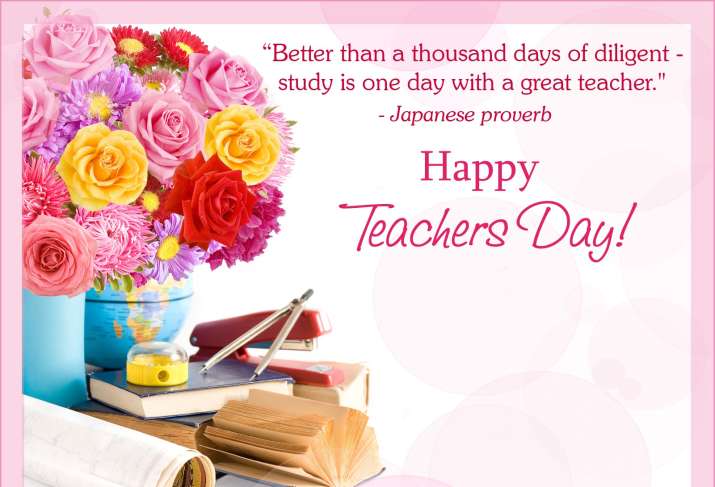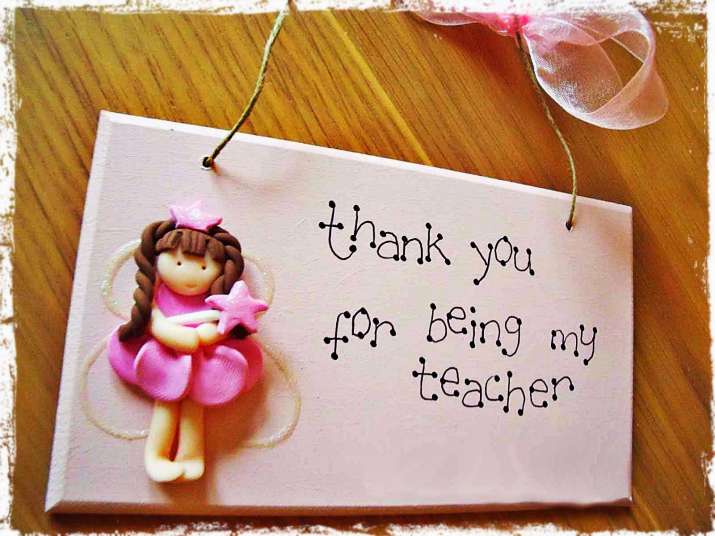 So this Teacher's Day, let's make it special for our teachers and also for those who made our lives better by giving us lifelong lessons.