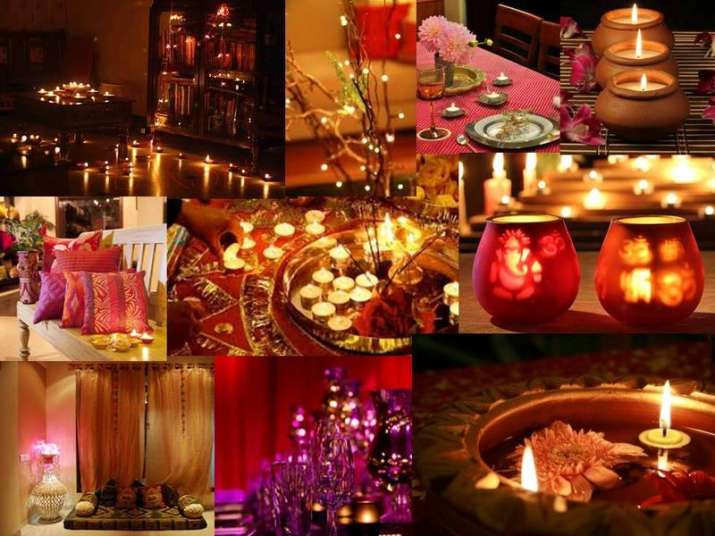 On the auspicious night of Diwali, it is believed that Goddess Lakshmi visits only the pure and spotlessly clean house. Hence, it is very important to decorate your home in the right manner in this festive occasion. In worldly sense, Lakshmi is defined as 'Aishwarya' which means prosperity. But there are many people who have all the riches and wealth, and endless facilities of life but no comfort, no bliss, no contentment.
Diwali 2017: Right way to decorate house, puja room
Lighting the clay diyas at these places will enhance five tatvas — agni, water, air, aakash, earth. These tatvas are considered to be auspicious to remove Vaastu-Dosha, says Vaastu expert.
Always light diyas in multiples of 4. On Diwali night, light 21 diyas and 9 ghee diyas and place in your puja sthan.
Also Read: Diwali 2017, October 19 : Why you should have deep fried food items this festive season