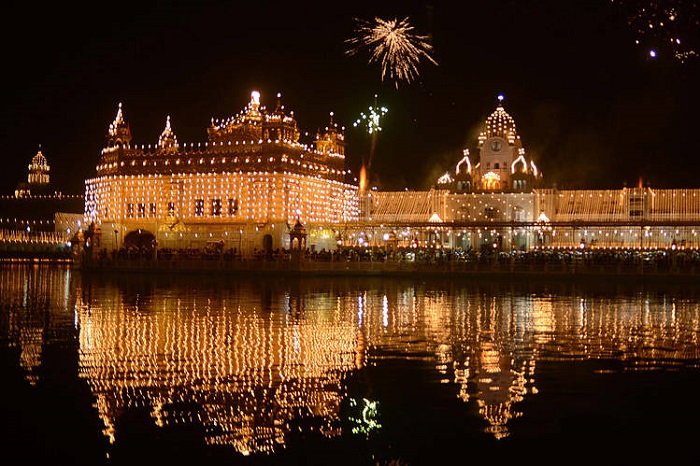 Gurpurab is also known as Prakash Utsav and Guru Nanak Jayanti. It is marked to celebrate the birth of first Sikh Guru, Guru Nanak.  This year, it is being celebrated on November 4 on Saturday. Among Sikh community around the world, it is one of the most festival of the year. The festivals in the Sikh religion is celebrated around the birth anniversaries of their 10 Sikh Gurus. Their birth anniversaries are known as Gurupurab. Guru Nanak was born on April 15th, 1469 in Shekhupura District of Pakistan. The day is a holiday in India to celebrate his birth anniversary.
Why is Guru Nanak Jayanti celebrated?
Guru Nanak Jayanti is celebrated every year as Guru Nanak is the founder of Sikhism. Although there are 10 Sikh Gurus but this particular day is celebrated with most zeal among Sikhs. Not just in India, Guru Nanak Jayanti is celebrated throughout the world by Sikh community.
The celebrations begin at least two days prior to the main occasion. The holy book of Sikh, Guru Granth Sahib is read by the Sikh Community. This whole ritual is known as Akhand Path. It is a 48-hour long non-stop reading session.
A procession is held next day which is lead by five beloved ones who are known as Panj Pyaras. They carry the Sikh flag and a Guru Granth Sahib in a special carriage. This is also called Nagarkirtan. The streets are decorated and the band demonstrates their marital art and swordsmanship skills in the procession. Other devotees also join the procession.
The celebrations begin in the morning at about 4-5 am. They go to Gurudwara and sing the morning hymns to the Guru. Each hymn is dedicated to set of different Sikh Gurus that are sung on their birth anniversary. People gather under the same roof to sing the hymns. This gathering is often called Kirtan, where songs are sung in the praise of Guru Nanak. Feast is served to all the people who come to Gurudwara, irrespective of their caste, creed or race.
In some Gurudwaras the celebrations are carried out at night. Around 1:20 am, devotees sing Gurbani which refers to the compositions by the Sikh gurus from the Guru Granth Sahib. It is believed that Guru Nanak was born at 1:20 am. Devotees wrap up the celebrations by 2 am and head home. Indian states like Punjab and Haryana hold grand celebrations.